Whether you're new to the home energy auditor profession or currently working as an energy auditor, you will need energy auditing equipment to do the job correctly. Your equipment needs will vary depending on your role and the type of company that you work for.
If you currently work for a home performance company – especially a larger company with multiple offices and greater geographic reach – you may be able to borrow energy auditing equipment that your company already owns. Or your company may be willing to buy the equipment for you. But we've also seen situations where a company's job listing actually said "Must own your own energy auditing equipment."
If you plan to start your own home performance company, or add energy audits as a service to your existing trade company, you will need to buy energy auditing equipment. It's unlikely that you'll have this specialized equipment already lying around.
List of Energy Auditing Equipment
As a home energy auditing professional, you will need the following pieces of equipment:
Blower door
Duct blaster
Manometer (comes with blower door or duct blaster kit)
Ambient CO monitor
Mirror
Combustion analyzer
Pressure pan
Fan flow meter
Infrared camera (optional)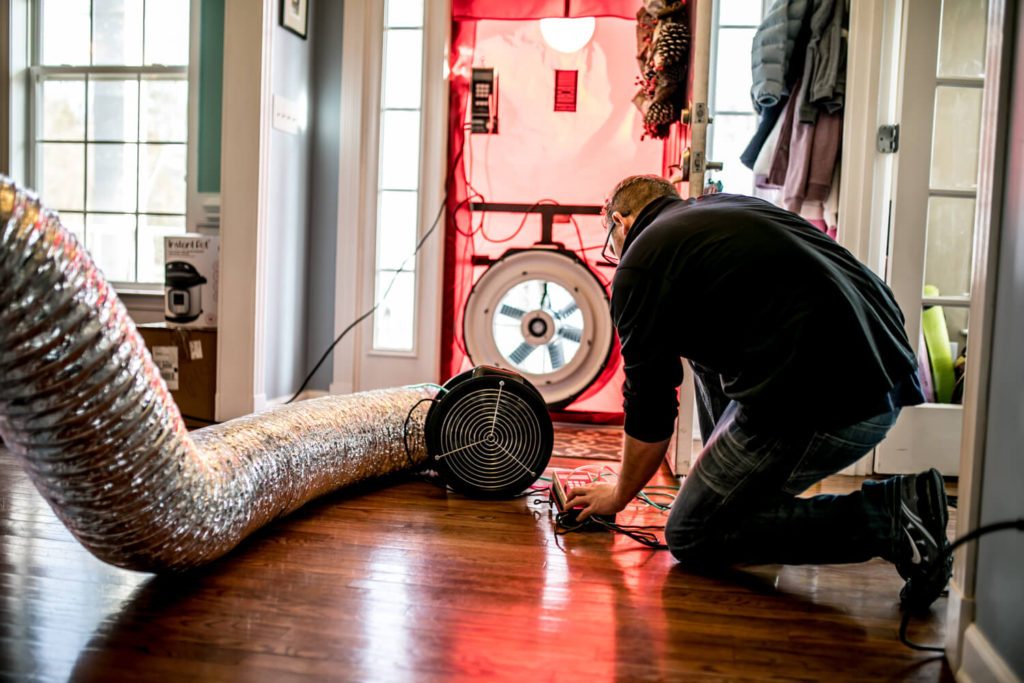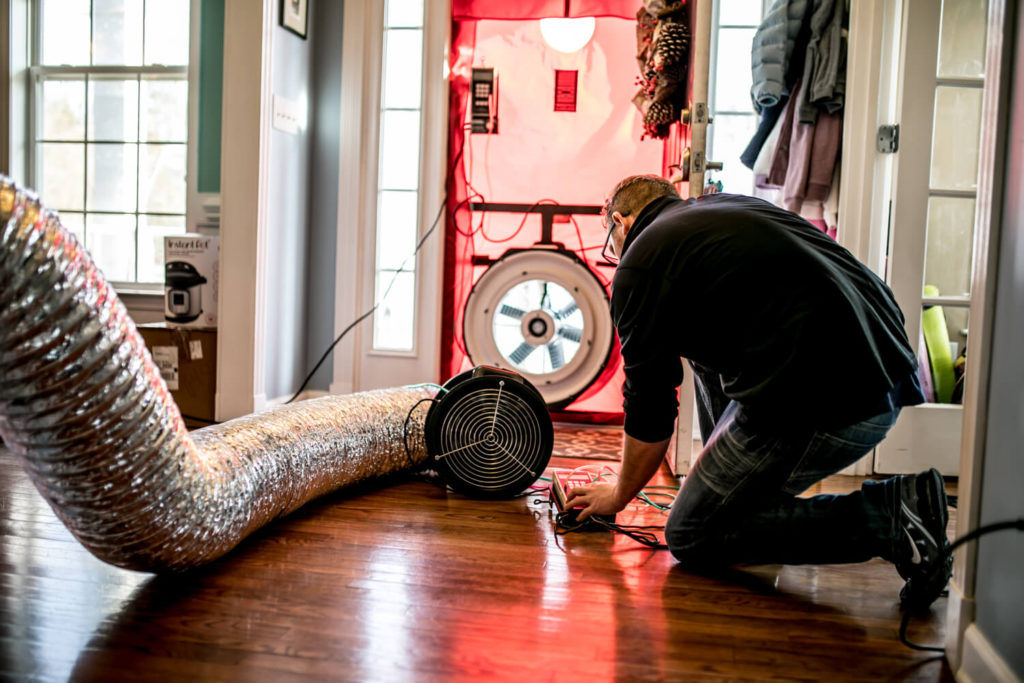 Where to Buy Energy Auditing Equipment
You can buy the equipment directly from the manufacturer or from a retailer.
We have special partnerships with the leading manufacturers, who offer discounts to our customers.
14% discount from Retrotec
12.5% discount from The Energy Conservatory
8% discount from TruTech Tools
In order to qualify for these discounts, you must be enrolled in one of our BPI Certification courses.
Otherwise, you'll have to pay full price. For more information on that, see How Much is Blower Door Equipment?
If you're not yet familiar with BPI, it's a certification for home energy auditors who specialize in building science, thermal comfort, and the "house-as-a-system" approach.
Technically, BPI stands for the Building Performance Institute, which is the nonprofit organization that created the nationally recognized standards for home energy auditing as well as the associated certification program.
Equipment Needs based on BPI Certification
As we mentioned at the beginning of this post, your equipment needs will vary depending on your role. BPI offers multiple certifications, and many are aligned with a specific range of skills.
For example, the BPI Infiltration & Duct Leakage certification is specifically designed for a field technician who will frequently be performing blower door and duct leakage tests. Therefore, if you plan to pursue BPI IDL Certification and work in that role going forward, you only need to be proficient with using the basic energy auditing equipment, which is:
Blower door
Duct blaster
Manometer (comes with blower door or duct blaster kit)
Then there's the BPI Building Analyst certification, which takes a more broad approach to home energy auditing. In addition to doing blower door tests, BPI Building Analyst professionals also provide combustion safety testing, interior & exterior visual inspections, and energy efficiency recommendations based on building science principles. Because they have a more well-rounded range of knowledge, they have to be proficient with using all of the energy auditing equipment. To reiterate, the necessary equipment for BPI Building Analyst Certification would be:
Blower door
Manometer (comes with blower door kit)
Ambient CO monitor
Mirror
Combustion analyzer
Pressure pan
Fan flow meter
Infrared camera (optional)
You may have noticed that the duct blaster was not included in the Building Analyst list of equipment. That's because the BPI Building Analyst standard actually does not include duct testing. To account for that skill, many people choose to register for both BPI Building Analyst and BPI IDL. The two blend very well together, since IDL gives you the duct testing and Building Analyst gives you all the building science theory and context to provide educated recommendations to your customers on how to save energy and money.
How to Get Started as a Certified Home Energy Auditor
You can keep reading about BPI Certification or you can check out our selection of BPI Certification courses.
Here at Everblue, we provide BPI training classes (and administer the certification exams) so you can grow your career as a home energy auditor.
We offer the BPI courses in two formats:
Blended
Online (self-paced)
Blended just means that you follow along with the online (self-paced) "classroom" training and then appear in person for your hands-on equipment training and proctored certification exam. We provide all equipment for the training and testing during our blended format of the course.
Instead, if you choose the fully online option, you'll follow along with the pre-recorded "classroom" webinar and then schedule to have your certification exams remotely proctored. This option assumes that you own or have access to energy auditing equipment and a house that meets BPI's criteria.
If you have any questions about equipment, BPI certification, or our courses, give us a call at (800) 460-2575.