Already a major player in the voluntary carbon market, Walt Disney is expanding its carbon offsetting program by including indirect emissions related to its operations and increasing the price for carbon emissions to $11 to $14 per metric ton.
Carbon offsetting has been a focus for the Walt Disney Company for years. In 2011, Disney began setting prices for its own carbon emissions as part of an effort to reduce its own greenhouse gas contributions. In 2012, they went on to create an initiative with the intentions of achieving 50 percent of its long-term goal of zero net direct emissions of greenhouse gases. This year Disney is once again raising the bar on its carbon emissions program by increasing the price it sets for carbon emissions to $11-$14 and including indirect emissions in this program.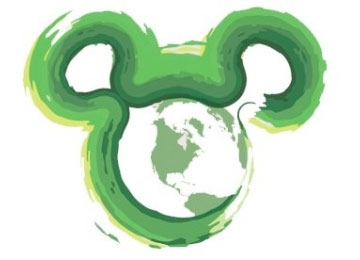 The program works by charging each of the company's business units for its proportion of the company's overall direct emissions footprint. The higher the carbon footprint, the more they pay. This encourages businesses to take the price of carbon into account when planning new projects.
According to Disney, this system drives its subsidiaries to seek environmentally friendly ways to improve their operations. The company realizes that one of its heaviest carbon contributors is its cruise line. For this reason, Disney uses the higher costs paid in by its cruise division to fund research into cleaner fuel options. Other positive measures taken by Disney Cruise Line include using an innovative hull coating on all Disney ships that is both 100% nontoxic and effective in increasing fuel efficiency at sea, utilizing shipboard recycling processes, and hosting annual shore cleanups.
Disney is a part of a small group of corporations that have created their own internal carbon set-off program. While many of the world's largest nations have been hesitant to commit to signing on a pricing system, Disney, Shell, and Microsoft have all taken the initiative to voluntarily adopt pricing standards for carbon emissions.
Although the Walt Disney Company has already made real strides in terms of environmental stewardship, they are continuing to develop new and innovative ways to reduce their environmental footprint. Perhaps Disney can serve as an example to other companies and nations about the value of recognizing the environmental costs of carbon emissions in monetary terms.
If you would like to learn more about how you can contribute to reducing your company's environmental impact, you might be interested in Everblue's ISSP Sustainability Associate course. This course will help you and your company create and attain green goals that will assist you in becoming your own driver of sustainability.