There are a number of reasons why a solar professional would pursue NABCEP Certification, from increased credibility and marketing value to competitive advantage and eligibility for state and utility incentive programs. But there are also tangible benefits for professionals who have earned NABCEP Certification, and that's what we're going to look at today.
If NABCEP is a new acronym for you and you're interested in enhancing your career with a solar certification, please visit our Getting Started With Solar series.
If you're already NABCEP-certified or are just doing research to see how NABCEP Certification can benefit your career, keep reading!

Solar Industry Discounts Available to NABCEP Professionals
Intersolar North America

Intersolar North America has become the most attended solar event and the premier networking platform for the North American solar industry. Co-located with ees North America and SEMICON West, Intersolar North America takes place annually at the Moscone Center in San Francisco. NABCEP and Intersolar North America have partnered to offer free expo access to NABCEP-certified professionals as well as a 20% conference discount and a 20% discount on the Installation Workshop Package. The Installation Workshop Package is valued at $95 and includes an expo ticket. The conference tickets range from $475-$950, depending on whether a participant wants to attend all three days or just a single day.
NABCEP Career Center
NABCEP offers its own career center for solar employers and jobseekers. Through its job board portal, individuals can post job openings, get career coaching, get help writing a resume, post their resumes, apply for job openings, and get new job notifications sent to their email inboxes. NABCEP offers a 10% discount to certified professionals who want to post a job opening.
Prosight Specialty Insurance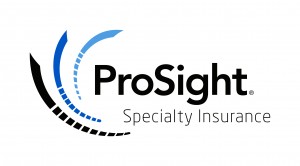 NABCEP and ProSight Specialty Insurance have collaborated to promote NABCEP Certification by offering insurance premium credits to qualified solar installation companies that have achieved NABCEP Company Accreditation or have certified professionals on staff. The available discount is up to 10% insurance premium credit.
Wunder Capital
NABCEP-certified professionals can receive a 50% discount on loan service fees through Wunder Capital. Loans include flexible, short-term working capital for commercial solar PV system procurement and construction needs as well as long-term financing for solar customers.
RENVU Solar Equipment Distribution
RENVU is a leading solar equipment distributor, reducing solar equipment costs via smart distribution and automated processes. The RENVU MegaWatt Club offers free shipping on all orders, $100 off permitting packages, and preferred club member prices. NABCEP-certified professionals can receive a 40% discount for the first year of their MegaWatt membership.
ONGRID

All individuals with the NABCEP PV Installation Professional or NABCEP PV Technical Sales certifications can receive a 10% discount on the OnGrid Tool, which is a sales software with the capability to automatically create proposals that include financial analysis, financing, environmental impact, and system performance. The discount is valid for monthly and annual subscriptions.
Let It Shine by John Perlin
NABCEP credential holders and employees of NABCEP Accredited PV Installation Companies can receive a 50% discount on the cover price of John Perlin's book Let It Shine: The 6,000 Year Story of Solar Energy. The retail value of the book is $29.95.
Women in Solar
Women in Solar is the leading non-profit membership organization for women in the solar energy industry. Their mission is to promote the involvement of women in the advancement of all aspects of the solar energy industry. All female NABCEP credential holders can receive 25% off the annual membership fee. Membership is available through tiers, such as Professional ($150), Sustaining ($500), Student/Retiree ($60), and Lifetime Member ($1,500).
GuildQuality

GuildQuality is a customer satisfaction surveying software used in the remodeling, home building, and home improvement sectors. NABCEP-certified professionals and NABCEP accredited companies can receive a 20% discount on survey fees, with full access to performance reporting and marketing tools. This software offers a great opportunity for solar companies to measure client needs and determine how well their installers exceeded client expectations.
SolarNexus

SolarNexus is a uniquely tailored customer management software. The program helps independent solar sales and installation companies manage their customer leads and sales opportunities. NABCEP Accredited Companies or companies with NABCEP-certified professionals on staff can get a 10% discount on the SolarNexus solar business management platform. Regular pricing per user can range from $59-$139 per month.
HelioScope
The HelioScope platform is a cloud-based design and performance modeling software, which enables solar professionals to create layouts, bill-of-materials, and bankable production estimates in only minutes. All NABCEP-certified professionals can receive a 10% discount on the monthly or annual HelioScope license.
Start Now with Solar Training
As you can see, NABCEP Certification not only leads to greater career mobility and peer recognition but also business development savings and company-oriented benefits. If you're serious about working as a solar contractor, NABCEP Certification is undoubtedly a strong career move.
If you're ready to become a certified solar professional, please visit our solar training page. We'll help you prepare for the NABCEP PV Associate and NABCEP PV Installation Professional exams. You can always call us at (800) 460-2575 to discuss which training course is best for meeting your career goals.