After months of raising awareness on the benefits of green roofs, a group of environmental activists are halfway to their goal of passing a local Denver Green Roof Ordinance that requires green roofs on every building constructed after January 1, 2018 that has a gross floor area of 25,000 square feet or greater.
The activists working on the Denver Green Roof Initiative have been collecting signatures to get the green roof ordinance added to the November 2017 ballot. Press coverage from the local ABC, CBS, and FOX affiliates, as well as newspapers like The Denver Post and Denver Business Journal, helped the Initiative earn its 4,771 valid signatures. The Initiative exceeded the 4,726 signature threshold by just 45 signers.
As a result, Initiated Ordinance 300 will be added to the Denver ballot. On Nov. 7, registered voters will be able to voice their opinions on the concept and choose whether to pass the ordinance.
Rumor has it that the legislation was largely inspired by the green roof ordinances in Toronto and San Francisco. As the Green Building Law blog pointed out, Colorado's political atmosphere – being a Blue state – could likely mean that voters will pass the Denver ordinance.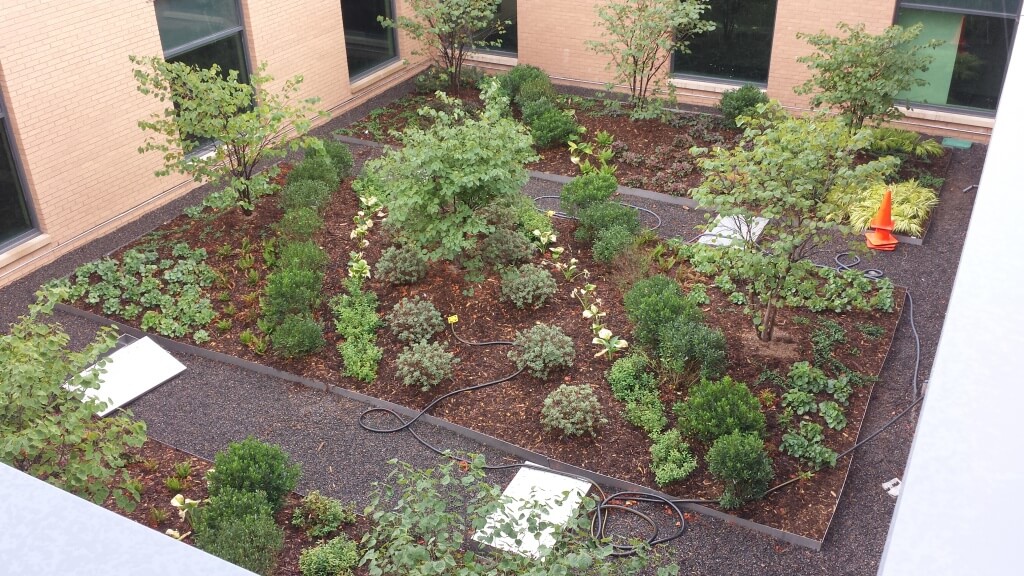 Denver Set to Become LEED & Green
Of all the states in the union, Colorado has consistently shown its progressiveness toward environmental policies. The U.S. Green Building Council recently ranked Colorado in second place by total square feet of LEED-certified space per resident. Colorado is one of only two states that has made USGBC's Top 10 States for LEED list every year since 2010.
LEED is a rating system that awards points to buildings that have incorporated energy-efficient and sustainable technologies into the design, construction, and operations phases. For a building to earn a coveted LEED Certification label, it must acquire at least 80 points across multiple categories. Some of the categories that award points for green roofs include Sustainable Sites, Water Efficiency, Energy & Atmosphere, and Materials & Resources. For more information about LEED, visit our What is LEED? section.
It's impressive that Colorado is already a leader for LEED Certification – with or without the green roof legislation. However, it's safe to say that we can expect to see even more LEED projects sprouting up in Denver if the legislation passes!
Why Residents Support the Denver Green Roof Ordinance
Brandon Rietheimer, the founder of the Denver Green Roof Initiative, indicated that more than 80% of the Denver voters he spoke to loved the idea of the green roof ordinance and wondered why the city hadn't already implemented such legislation. This is definitely easy for the average consumer to say. But what will this legislation really mean for the stakeholders involved?
For Developers/Owners
In addition to meeting building code, building developers and owners can expect to see the following benefits:
Greater roof durability
Better building valuation
Improved insulative value and thermal comfort
Lower heating and cooling costs
Lower stormwater mitigation costs
Lower fire risk
For Green Building Professionals
If the green roof ordinance passes in November and indeed leads to more LEED projects, it would be wise to position yourself in such a way that you can take advantage of potential new business. This means brushing up on the LEED standard and earning a LEED professional credential.
Since the Sustainable Sites, Water Efficiency, Energy & Atmosphere, and Materials & Resources categories appear in the rating systems for new construction and existing buildings, there is opportunity (and perhaps necessity) to pursue LEED AP credentials, such as LEED AP Building Design + Construction or LEED AP Operations + Maintenance. Not only will these credentials provide the knowledge to plan for and design green roofs, but these credentials will help you demonstrate your qualifications and expertise in this area to potential clients and employers.
First things first, though – if you're new to LEED, you should absolutely start with the LEED Green Associate training to become familiar with the LEED Rating System and LEED Certification requirements. After you pass the LEED Green Associate exam, you can then decide whether you want to upgrade to a LEED AP credential.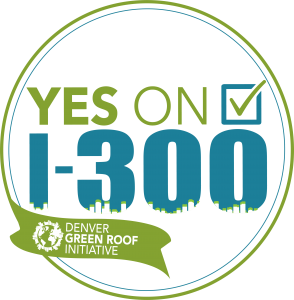 For more information about LEED, give us a call at (800) 460-2575.
And let's all keep an eye on Colorado this election season and see what happens with the green roof ordinance. If you are a registered voter in Denver, consider voting YES on I-300.
Photos courtesy of Denver Green Roof Initiative