Upon arriving in San Jose, Costa Rica, I met Everblue's newest LEED instructor, Elias Robles, who is both connected to the green building scene in Costa Rica and is a strong proponent for teaching LEED en Español. The course, which took place at the Universidad Autónoma de Centro América, featured 19 eager students looking to learn more about the subject matter. In addition to teaching the LEED Green Associate course, one of the most significant elements of the experience involved the inclusion of the RESET standard (Requisitos para Edificios Sostenibles en El Trópico), which focuses on sustainable, low-impact building standards for the tropics. This local green-building standard is still in development but, upon completion, will serve to complement the LEED standard, as RESET will feature area-specific green building standards not covered in LEED.
Overall, the first class was a great success with many notable students in attendance. Elias is a confident, informed instructor who is very passionate about the subject matter, which greatly helped students in the class to become passionate in tandem!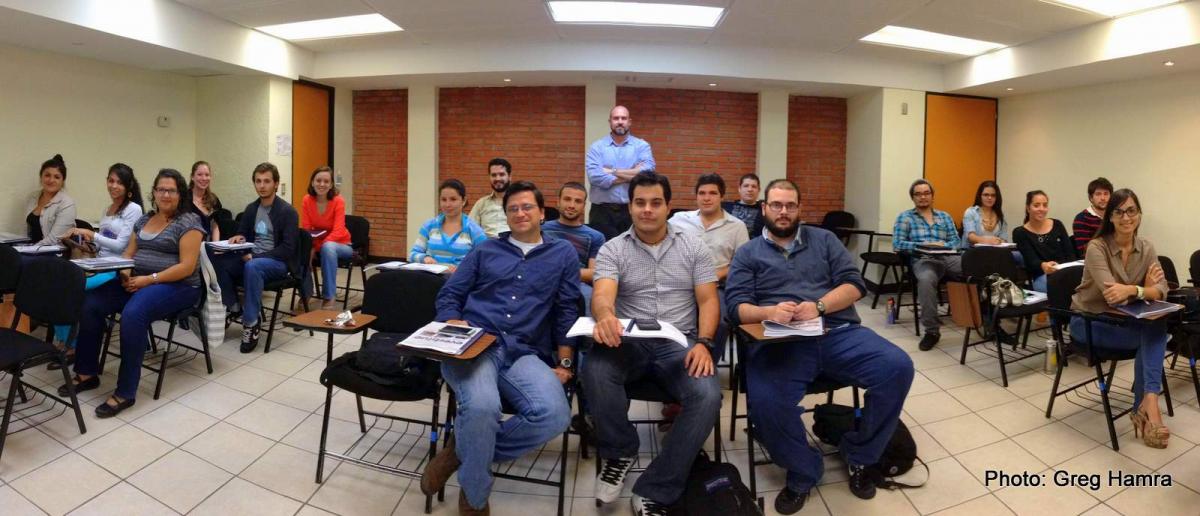 Outside of the classroom, I had the opportunity to take a walking tour of the downtown area, where Elias pointed out various important buildings. I got to learn more about RESET, which is being endorsed by the Colegio Federado de Ingenieros y de Arquitectos de Costa Rica, Costa Rica's college of engineering and architecture. I was also able to take a really fascinating trip with Elias' family to the volcano, Irazú (pictured below)! With low cloud cover and visibility, the views were blocked, but I had a great time exploring the local landscape and experiencing what Costa Rica has to offer!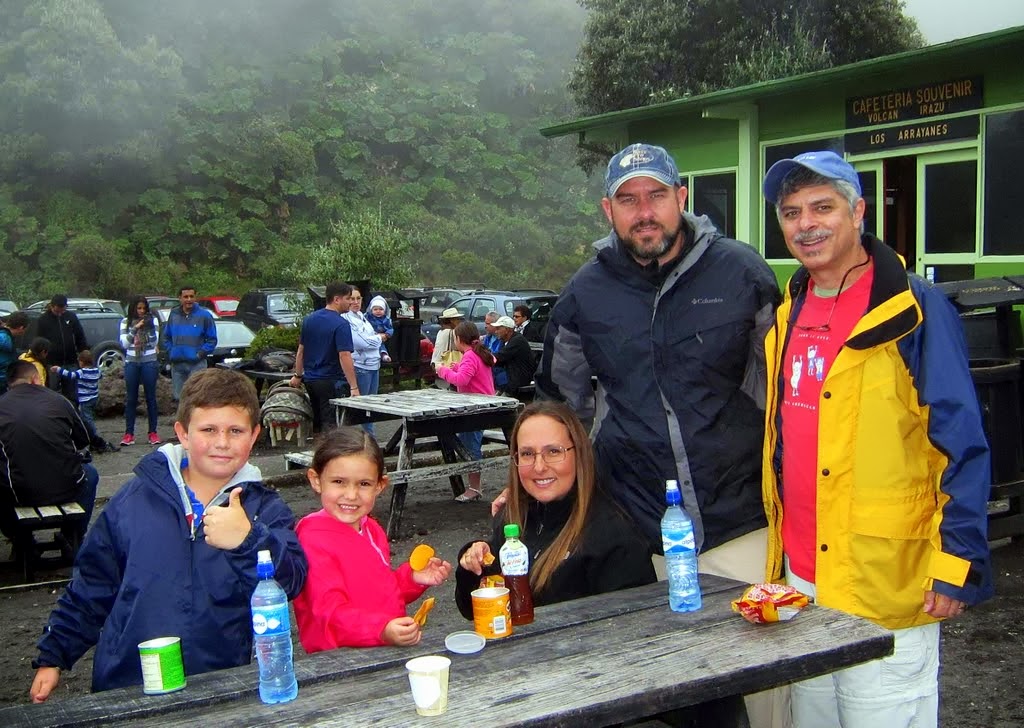 I am very excited about the opportunities for green building education in Costa Rica, and I anticipate strong student success with both LEED and RESET. My time in Costa Rica was a pleasure, and I greatly anticipate the chance to attend more classes in the area in the future!
For more information about Everblue's LEED courses en Español, please call us at (800) 460-2575!