The GRI sets the standards for corporate sustainability reporting similar to the way the U.S. Green Building Council sets the standards for green building reporting.
The GRI is focused on leading the way to a sustainable global economy where organizations manage their economic, environmental, social, and governance performance and report their impacts responsibly and transparently.
Its mission is to make sustainability reporting standard practice by providing guidance and support to organizations. The GRI reporting is completely voluntary, and it's amazing how many Fortune 500 companies have committed to becoming more sustainable and more transparent by reporting according to the GRI framework. This first chart shows their impressive growth rate with almost 1800 firms now following their standards.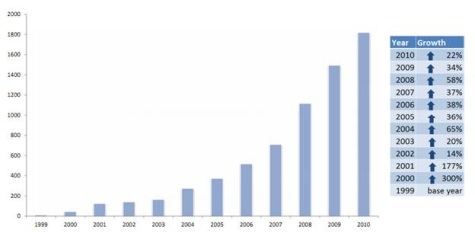 This second image shows you a high-level overview of what the GRI indicators and reporting requirements look like (these are extracts from a cool little PDF chart that the GRI publishes for quick reference, click here to download pdf).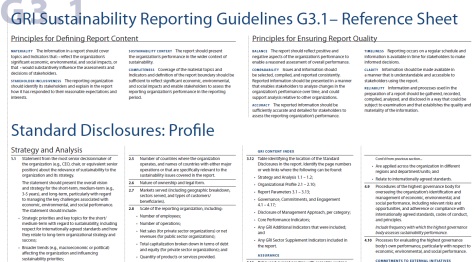 If you are interested in learning more about corporate sustainability reporting and GRI frameworks, check out Everblue's ISSP Sustainability Associate Training Program.