The growth of plastic water bottle usage in the U.S. has resulted in a $22 billion retail packaged-water industry that is continuing to thrive. Enter any vendor location, and you are bound to find water bottles being sold. Couple that with strong advertising campaigns, and it is easy to see why the industry is continuing to grow.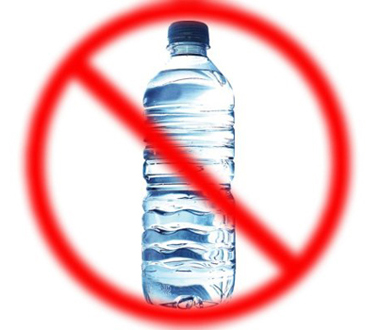 However, in an effort to combat both the environmental impacts of plastic waste, and to become more sustainable, over 90 colleges and universities have begun banning the sale of water bottles on campus. As an alternative, many campuses have installed hydration stations, providing access to free, filtered water. These stations are placed strategically around campuses to ensure accessibility for students, teachers, and administrative staff. Additionally, to ensure the continued disuse of plastic, these colleges are providing stainless-steel bottles for incoming freshmen, along with selling these bottles to current students.
Despite many universities outright banning plastic water bottles, a number of schools have implemented campaign strategies to reduce or restrict the sale of bottled water on campus. Yale and Cornell, for example, have reduction campaigns in effect, while the University of Pennsylvania has encouraged the use of hydration stations but has not yet banned plastic bottles. The dramatic change undergone by many universities does not work in all cases, as evidenced by the mixed responses among some university officials. Concerns from Columbia University and the University of California-Berkeley about the potential negative effects of banning water bottles has prevented its implementation on campus. Mainly, university officials cite concerns about the ban leading to the increased consumption of sweetened beverages.
While debates continue on about the costs and benefits of these bans, many more schools are beginning to follow suit and implement these programs. At Everblue, we strive to be sustainable in our day-to-day operations. With the opening of our new office, we have implemented our own hydration station, completely eliminating the use of plastic bottles. In addition, we have decreased energy usage through motion sensors in our lighting systems, increased the number of recycling bins, and although we abstain from printing unless necessary, we are utilizing FSC paper for printing purposes. To find out how your school or business can be more sustainable, please visit our Corporate Sustainability page for more information on our course.