Sustainability is fast becoming the norm. Once a quality coveted solely by tree-hugging environmentalists, sustainability has now transcended this cliché and illustrated its impact across all industries and professionals. One of the most widespread representations of sustainability is LEED. And it's accessible to anyone, so if you want to get LEED accredited, keep reading!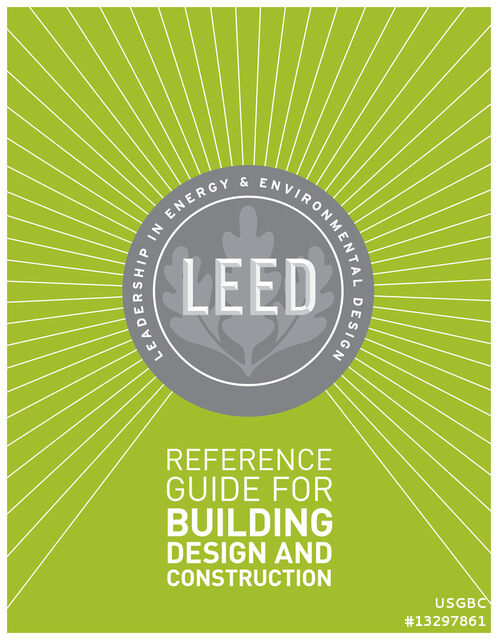 LEED, which stands for Leadership in Energy and Environmental Design is a system that evaluates how "green" a building is and applies a designation, or LEED certification, to a building to easily represent that analysis.
When it comes to certifying a new construction or existing building project, many project teams prefer to have an accredited LEED professional on staff to assist with the process. Although LEED is a certification for buildings, a related designation can also be applied to the construction professionals knowledgeable about the system – this is called LEED accreditation.
At Everblue, we help architects, engineers, general contractors, and other professionals in the building industry prepare for their LEED exam so that they can earn a LEED accreditation. With this in mind, we wanted to take a moment to share the need-to-know facts about getting started.
Frequently Asked Questions About LEED Accreditation
What is the first step? All LEED candidates must pass the LEED Green Associate Exam before proceeding to the LEED AP with Specialty level.
What is a LEED AP? LEED AP stands for LEED Accredited Professional, however this is the second tier of accreditation. The individuals seeking this specialty credential tend to work on LEED projects on a regular basis.
What is the process for becoming a LEED Green Associate? We recommend that you participate in LEED exam prep training to learn about the LEED Rating Systems. As with many exam preparation scenarios, we recommend 20-30 hours of self-study time to make sure you fully understand the material. To take your exam, you will need to pay an exam fee to the U.S. Green Building Council. After you have paid for your exam, you will be able to choose the exact date and time of your exam appointment with your local Prometric Testing Center.
Are there any continuing education requirements? Yes. LEED Green Associates must obtain 15 hours of continuing education every 2 years. At the LEED AP level, professionals will need to obtain 30 hours of continuing education within the same time frame.
What is the fastest way to jump to the LEED AP level? The USGBC offers a combined exam option. Although this option comes with a bit of a discount, we don't generally recommend this format. When you choose this option, you commit to a 4-hour exam, which can be pretty overwhelming if you are less familiar with the idiosyncrasies of LEED, and if you fail any portion of the exam, you will not be allowed to proceed. Thus, you walk away with no credential at all and wasted time and money. We recommend that LEED candidates pace themselves appropriately and prepare for one credential at a time.
How can I get started right now? Everblue offers live and online LEED training. Our exam prep training consolidates all of the important information that will be covered on the LEED exam. We provide you with everything you need to feel confident and prepared to successfully pass your exam and earn a LEED credential.
Your LEED Training Options
At Everblue, we've found success offering our LEED training services in three delivery methods:
Live Classroom – 2 full days at $799, includes all study materials (course guide, 8 LEED credit practice quizzes, 200 practice questions, 3 practice exams, and LEED credit reference sheets)
Live Webinar – live instructor-led sessions for $799, follow along from home or work, includes all study materials (course guide, 8 LEED credit practice quizzes, 200 practice questions, 3 practice exams, and LEED credit reference sheets)
On-Demand Webinar – 16 hours, self-guided e-learning presentation for $399, immediate access after registration, access to course content for 6 months, includes all study materials (course guide, 8 LEED credit practice quizzes, 200 practice questions, 3 practice exams, and LEED credit reference sheets)
We are very proud to say that our students are reporting a 99% success rate on the LEED Green Associate v4 exam, so you can rest assured that you're in good hands when you choose Everblue as your LEED training provider!
Where to Get LEED Accredited – Live Classroom Locations
We're constantly adding new locations for LEED training. Visit our LEED Courses page to see all the options.
We hope you'll join us for a live or online LEED training course to get ready for your LEED exam! Call us at (800) 460-2575 or start a live chat if you have any questions.