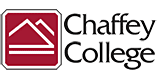 Chaffey College participated in a bidding process to procure grant funding from the County of San Bernadino. Once the funds had been awarded to Chaffey, Everblue applied for consideration as Chaffey's preferred training provider. Together, Chaffey and Everblue will offer building science training to Rancho Cucamonga residents.
Everblue specializes in short term exam prep and continuing education courses, specifically in the fields of energy efficiency, green building, and renewable energy. Since 2009, Everblue has helped over 15,000 students gain the knowledge necessary to achieve an environmental certification and advance within their career. Everblue is an approved training and testing center for the Building Performance Institute (BPI) and employs industry-certified and qualified instructors to teach its building science training in locations across the country.
"We're pleased that Chaffey recognizes the caliber of education provided through Everblue," says John Costello, strategic operations specialist. "I'm confident that this collaboration between Chaffey and Everblue will develop a workforce with the knowledge and technical skills to make a difference in San Bernadino County. Our mission is to put people back to work."
Chaffey selected Everblue to provide basic building science education as well as instruction aligned with the Building Performance Institute's standards for weatherization. These courses will teach students how to safely tighten a building envelope to reduce energy loss from air leakage and reduce pollutants and allergens through air migration.
Students will learn how to install specific air leakage control measures in residential attics, crawlspaces, wall cavities, and on ducts. They will improve thermal comfort and energy efficiency through learning the proper installation of dense-pack insulation materials.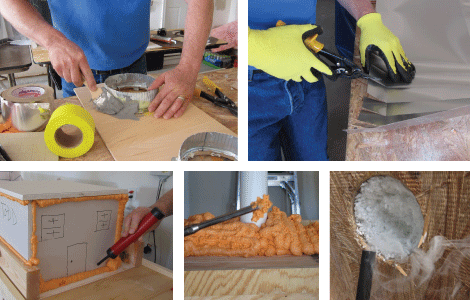 Everblue will supply all instruction, proctoring, and course materials. Chaffey will supply training space, including Internet access and any weatherization props, tools, and equipment. Students will benefit from free green job training, courtesy of the Vocational Education and Training Services grant.
Training will be conducted in cohorts of 8-10 students, and each cohort will be completed over the span of nine days. Courses will include classroom theory and hands-on field training. For more information about Everblue's weatherization training through Chaffey College, please call us at (800) 460-2575.
About Everblue
Everblue, a veteran-owned business, is the nation's leading training provider for green building and energy efficiency. Its curriculum is focused on short-term courses for individuals in the green technology field or those seeking a career path in sustainability and project management. Everblue's courses are approved by the American Institute of Architects, Building Performance Institute, Green Building Certification Institute, Interstate Renewable Energy Council, and North American Technician Excellence. Everblue's mission is to develop a highly-skilled labor force in the building and construction industries.
###