According to a January 2020 newsletter for BPI Test Centers, the Building Performance Institute (BPI) implied that a new certification, called BPI Building Analyst Technician, may become available.
In a brief, 3-sentence paragraph embedded in the middle of that newsletter, BPI shared its intent to offer a pilot testing program tentatively scheduled for the second quarter of 2020 "for the new Building Analyst Professional certification (BAP) and the additional Building Analyst Technician (BAT) certification."
The newsletter goes on to say that the BAP Certification will include a combination of the current BA and Envelope certifications. The BAT Certification will include diagnostic components of the current BA and Envelope certifications developed for the technician.
What This Means in Layman's Terms
Unfortunately, we don't have any other details about these proposed certifications at the moment. We can only speculate.
My First Thoughts
My first impression is that BPI recognizes the overlap between BPI Building Analyst and BPI Envelope, and that one (or both) of these certifications seek to address that duplication.
My next thought is, "Will BPI Building Analyst and BPI Envelope certifications exist in addition to Building Analyst Professional and Building Analyst Technician?" Insert the head-exploding emoji. I can't imagine that BPI would offer three certifications that are called Building Analyst in some shape or form. That'd be way too confusing.
Questions About Building Analyst Technician and BAP Certification
BPI's description of the new certifications brings to my mind many questions, such as:
Are Building Analyst Professional and Building Analyst Technician replacing BPI Building Analyst? And/or replacing BPI Envelope?
Will Building Analyst Professional only cover building science principles (classroom concepts)?
If so, how does Building Analyst Professional differ from the BPI Building Science Principles certificate of knowledge?
Will Building Analyst Technician only cover the hands-on blower door and duct leakage testing and combustion safety testing?
If so, how does Building Analyst Technician differ from the BPI Infiltration & Duct Leakage Certification?
Will there be a need for someone to earn both the Building Analyst Professional and Building Analyst Technician certifications?
What happens to legacy Building Analyst professionals? Will that title expire?
Where We Are Now
We look forward to hearing more about these proposed changes and watching the pilot testing program play out.
Personally, I hope that BPI has thought through the answers to the questions posed here.
As a BPI Test Center, Everblue offers several BPI training courses:
BPI Building Science Principles
BPI Building Analyst
BPI Envelope
BPI Infiltration & Duct Leakage
BPI Multifamily Building Analyst
HEP Energy Auditor
HEP Quality Control Inspector
If you're new to BPI certification, it's probably difficult for you to determine the difference between those certifications by name alone. I'm worried that adding two more certifications with "Building Analyst" in the title will cause even more confusion.
At a minimum, I think the intent is for Building Analyst Professional and Building Analyst Technician to be subsets of what we know as Building Analyst now. The descriptions of each certification combine to make up the current Building Analyst. But who knows.
Weighing the Pros and Cons
I understand that it's a tough place to be in.
On one hand, you want to offer as many pathways as possible to allow people to begin working in the industry. And I commend BPI for wanting to be responsive to workforce needs.
On the other hand, by offering too many options, you create what's called "option paralysis." Option paralysis is the idea that, when faced with unlimited choices, people will ultimately get so confused and apprehensive that they'll end up making no choice at all. This would not be good for the home performance industry, or BPI.
More Information Coming Soon
It's too early to know what will happen, but second quarter 2020 is right around the corner, so we hope to have more information soon.
What Do I Do Now?
The Building Performance Institute has existed since 1993 and has been offering workforce programs for over 20 years.
During that time, Building Analyst Certification has been the gold standard for home energy auditors. I'd be really surprised if BPI abandoned the Building Analyst Certification altogether.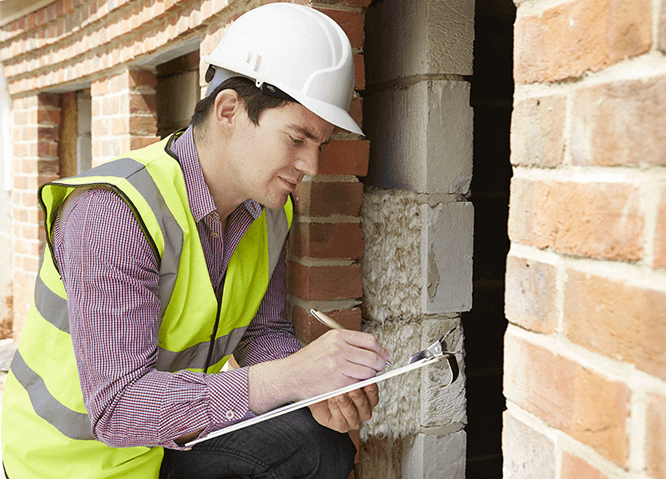 The building science and diagnostic skills are still relevant and valuable to anyone interested in working in the home performance industry.
So my recommendation would be to still pursue BPI Building Analyst certification now. The designation has name recognition among employers and is named explicitly in some utility rebate programs. You should take advantage of those benefits.
In addition, the pilot testing program for Building Analyst Professional and Building Analyst Technician is just that – a pilot, which means nothing is set in stone.
In fact, by the end of the pilot testing period, BPI may learn that the new certifications do indeed cause too much confusion and may choose not to pursue them at all.
We will just have to wait it out and see what happens. But you heard it here first! There may be upgrades to Building Analyst Certification, including the introduction of BAP Certification and BAT Certification.
If you have any other questions about BPI certification, give us a call at (800) 460-2575.