Blower Door Test Certification & Code Compliance
Updates to the International Energy Conservation Code (IECC) have driven contractors to seek BPI training and blower door certification in order to remain compliant and competitive in the marketplace.
Builders working in locations that have adopted the 2009 or 2012 IECC energy codes are now faced with new requirements for air leakage and duct testing.
The Building Performance Institute has taken steps to directly address this skill set with the BPI Infiltration & Duct Leakage (BPI IDL) Certification. This training is focused exclusively on blower door and duct testing in homes.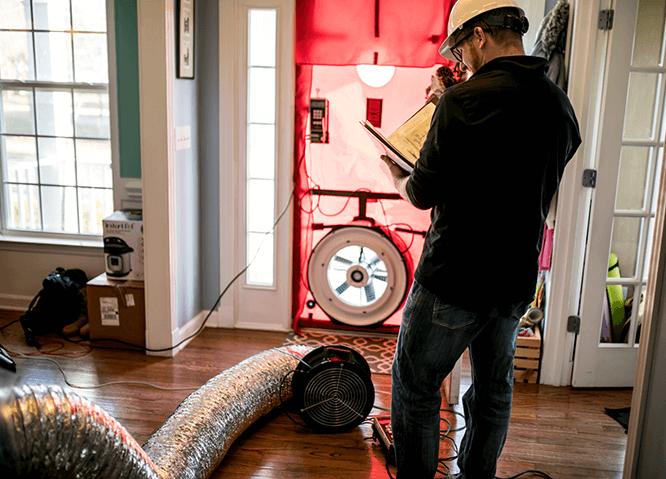 Meet Local Energy Code with BPI IDL Training
BPI IDL Certification is the quickest and most affordable pathway to gain blower door testing certification.
Although BPI IDL Certification is not specifically required to test homes for IECC compliance, achieving BPI IDL Certification verifies that an individual can perform blower door and duct testing to the ASTM E1554-07 standard.
With BPI IDL training, you walk away with a nationally recognized certification and the tools to remain in compliance with your local energy code.
What is Blower Door Testing?
A "blower door" is a tool that energy efficiency professionals use to measure the airtightness of homes and buildings.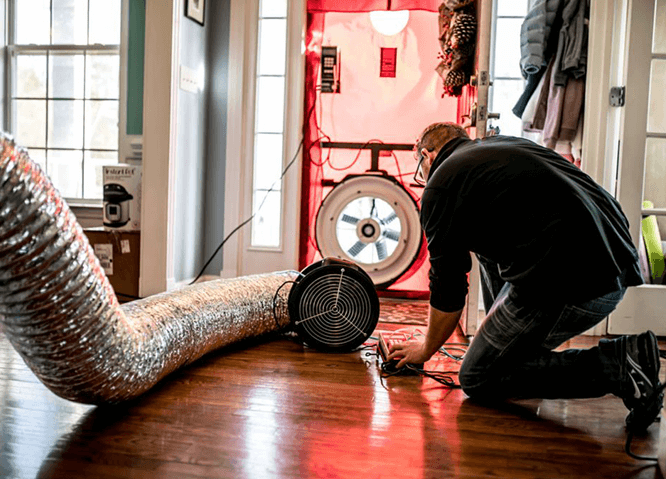 The blower door test identifies how much air is leaking into and outside of a structure and where. This knowledge helps energy auditing professionals identify gaps in the air barrier and make recommendations for air-sealing.
In existing homes, occupants can expect lower heating and cooling costs if these air-sealing measures are taken. In new construction, the newer building codes are determining thresholds for how much air infiltration is allowed in homes from the beginning. This effort ensures that the new homeowners will benefit from the reduced energy bills from the beginning.
Why is Blower Door Testing Important?
Without the use of a blower door, it is impossible to determine the air exchange rate in a home or building.
The air exchange rate has a direct impact on efficiency, comfort, and durability of the structure. In addition, blower door testing is used to:
Identify and correct any failures in the building envelope
Identify and fix window frames with weak water tightness and rain penetration
Identify and measure air leakage in supply and return ducts
Comply with IECC state building code requirements
Specifically, the 2015 IECC requires blower door and duct testing to be completed by a third-party, certified professional.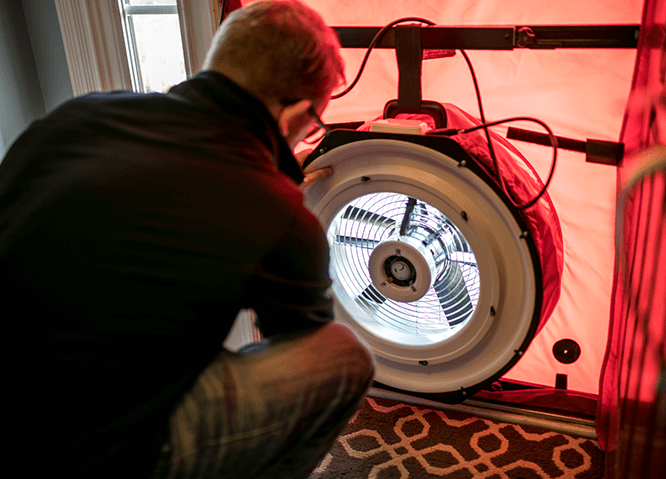 Which Blower Door Certification Do I Need?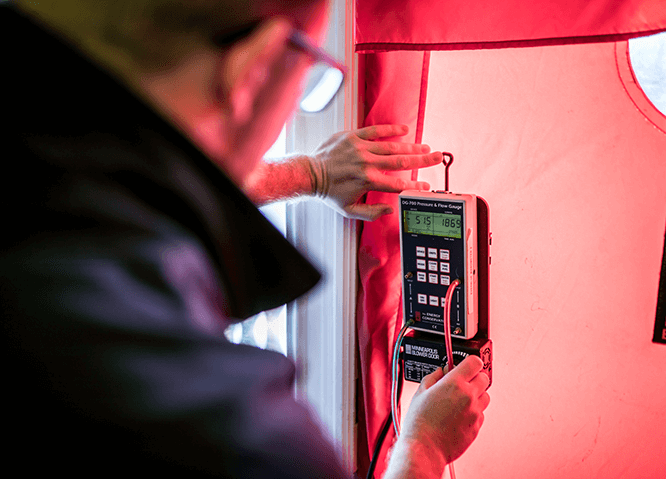 Though the code does not identify a particular certification by name, there are two nationally-recognized certifying bodies that include blower door certification. They are:
Building Performance Institute (BPI)
Residential Energy Services Network (RESNET)
99% of the time, BPI IDL Certification does the trick. But some jurisdictions do have preferences. For example...
Long Island, NY seems to prefer RESNET HERS Rater Certification
Collier County, FL requires RESNET or BPI Building Analyst Certification
Call your local building department or code enforcement agency to see which certification is preferred in your area.
NEXT STEPS
Sign Up for BPI Training
Now that you understand the factors driving blower door testing requirements, it's time to get certified!
Still have questions about Blower Door Testing? Check out our
BPI FAQs
page.