As an HVAC professional, are you not sure whether you should take HVAC training in the form of BPI vs. NATE Certification?
Let us briefly explain the similarities and differences between these two certifications, so you can get the specialized training you seek and also enhance your career.
What is BPI Certification?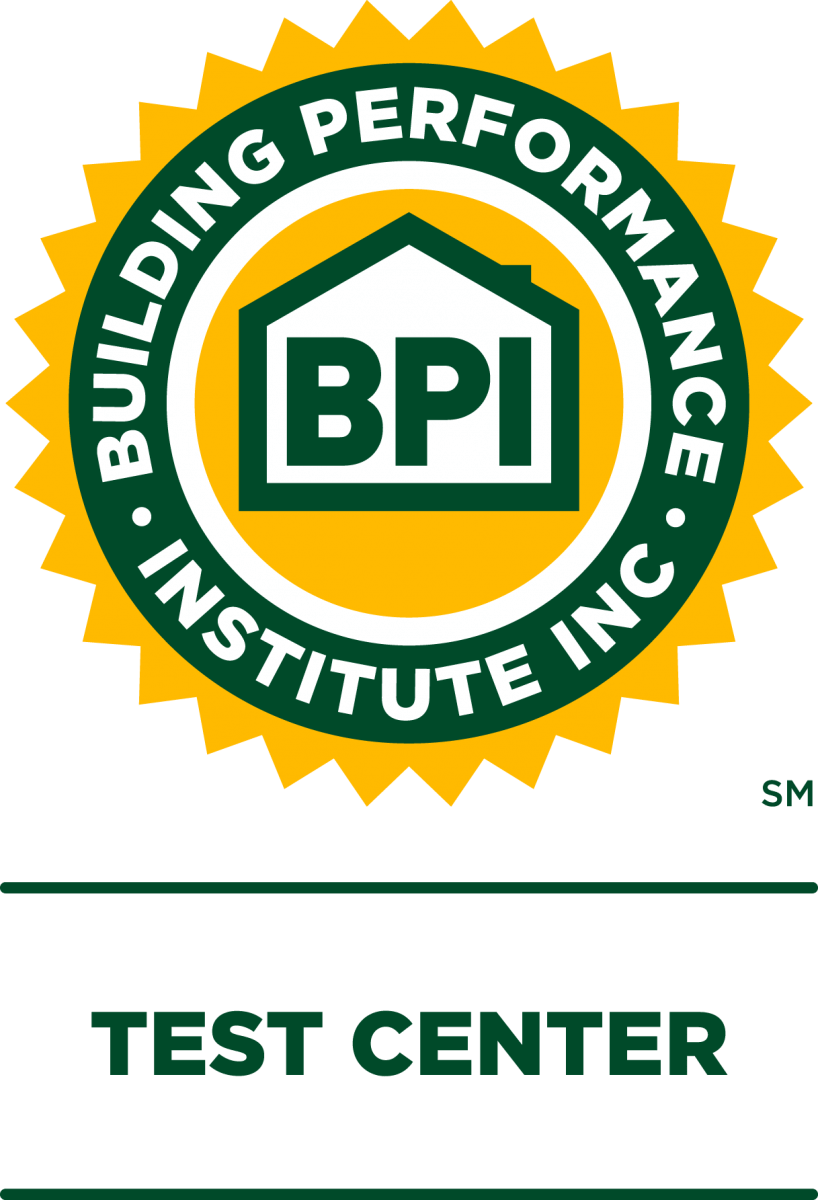 BPI stands for Building Performance Institute and is a non-profit organization that prepares and recognizes home energy auditing professionals.
For over 25 years, BPI has been the nation's premier certification and standard-setting organization for home performance professionals. Those seeking BPI Certification generally have backgrounds as HVAC contractors, home inspectors, general contractors, and insulation & weatherization contractors. By adding a BPI certification to their skill set, they are able to also add home energy auditing as a foot-in-the-door service to their primary business offering.
List of BPI Certifications
BPI currently offers 14 professional certifications and 1 certificate of knowledge.
BPI Building Science Principles (certificate of knowledge)
BPI Infiltration & Duct Leakage
BPI Air Leakage Control Installer
BPI Building Analyst
BPI Envelope Professional
BPI AC/Heat Pump
BPI Heating Professional
BPI Manufacturing Housing
BPI Multifamily Building Analyst
BPI Multifamily Building Operator
HEP Energy Auditor
HEP Quality Control Inspector
HEP Crew Leader
HEP Retrofit Installer Technician
BPI Healthy Home Evaluator
BPI Certification Knowledge Areas
Fundamentally, the various BPI certifications focus on making existing homes more energy-efficient.
Certified BPI energy auditors are trained to offer home energy audits, which include a series of diagnostic tests throughout the home like the blower door & duct leakage test and combustion safety test. By the end of the home energy audit, the professional will provide a prioritized list of recommendations to the homeowner to help them improve the energy efficiency, safety, durability, and comfort of their home.
BPI Training & Study Prep
BPI relies on a network of affiliated organizations, called Test Centers, to administer BPI training as well as the certification exams. Everblue has been an approved BPI Test Center since 2010.
We offer BPI training and exams for the following credentials:
These are, by far, the most popular BPI certifications. All of our BPI training packages include the certification exams, so upon completing the course, students will have officially earned their BPI certification.
In addition, the "core" BPI certifications – IDL, Building Analyst, and Envelope – cover several of the same concepts (such as blower door testing), so we've created combos to help students earn multiple certifications more efficiently.
And finally, you may be wondering what the difference is between BPI and HEP. HEP stands for Home Energy Professional and is a program created by the U.S. Department of Energy in collaboration with BPI. The HEP credentials are designed to build on the BPI certifications and offer more advanced technical knowledge. Many new to this industry see the word "energy auditor" beside the HEP credential and think that they should start there – that is incorrect. A more appropriate starting place for an energy auditing career would be BPI Building Analyst, and then you would proceed to the HEP Energy Auditor Certification.
Benefits of BPI Certification
The single best value that BPI Certification adds is the ability for someone to start a new career in home energy auditing (or to add energy auditing to their existing trade business).
Specifically, additional benefits include:
Gaining new clients by expanding the business services
Growing the business by offering in-demand services like blower door testing (needed for state energy code compliance)
Rapidly expanding reach by qualifying for utility rebate programs that require BPI Certification
What is NATE Certification?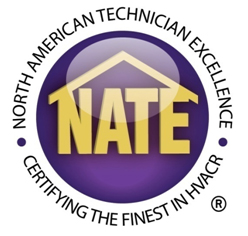 NATE stands for North American Technician Excellence and is the nation's largest non-profit organization recognizing certified HVACR professionals.
The NATE standards were developed by a committee of industry experts in 1997 and continue to evolve with the growing demands of the HVACR workforce.
List of NATE Certifications
NATE offers a series of certificates and full-blown certifications that align with work experience and specialties.
The Ready-to-Work and HVAC Support Technician certificates can be obtained after passing an online exam, but they do count as full NATE certifications. In other words, these certificates do not require renewal like the full certifications do.
To earn NATE Certification, a technician with 2+ years of experience must pass the NATE Core Exam as well as a Specialty exam in one or more of the installation or service specialty categories. The NATE tests are rigorous, multiple-choice, knowledge-based tests that validate a technician's knowledge.
NATE Certification Knowledge Areas
Since all NATE-certified professionals must first pass the Core exam, all technicians have the same minimum understanding of:
Safety
Tools
Basic Construction
Basic Science
Achieving Desired Conditions
Taking Temperature and Humidity Measurements
Basic Electrical
The Installation category is comprised of four specialties:
Air Conditioning
Air Distribution
Air to Air Heat Pump
Gas Heating (Air)
The Service category is comprised of nine specialties:
Air Conditioning
Air Distribution
Commercial Refrigeration
Air to Air Heat Pump
Gas Heating (Air)
Hydronics Gas
Hydronics Oil
Light Commercial Refrigeration
Oil Heating (Air)
And finally, the highest level senior technician is called the HVAC Efficiency Analyst. This candidate has 5+ years of experience and must hold two NATE certifications in Service sector specialties.
Each specialty has its own exam and knowledge areas. These details are outlined in the Knowledge Areas of Technician Expertise (KATE) document for each certification.
NATE Training & Study Prep
Many people prepare for the NATE exams by attending a NATE-recognized class. At Everblue, we offer a NATE Certification training program to prepare for the NATE Core Service, NATE Air-to-Air Heat Pump, NATE Air Conditioning, and NATE Gas Furnace Service specialty certifications.
Due to the specialized knowledge needed for NATE Certification, HVAC installers, refrigeration technicians, maintenance technicians, superintendents, appliance technicians, pipefitters, service managers, and other HVAC-related occupations are encouraged to enroll in this training.
Benefits of NATE Certification
The single best value that NATE Certification adds is that it's a uniform standard by which all HVACR professionals can be judged.
One might argue that NATE Certification surpasses the technical knowledge that a trade school or university degree could provide because NATE Certification requires work experience in addition to academic proficiency. In addition, one nationally-recognized, industry-supported certification takes the guesswork out of comparing two individuals. How would anyone know if an HVAC degree from ABC College is better or worse than an HVAC degree from XYZ College? NATE Certification is a straightforward representation of a professional's background and education and makes them easily comparable to other job candidates.
Employers, contractors, consumers, manufacturers, distributors, and utilities can immediately gauge the competence and professionalism of a HVACR professional simply by seeing that they are NATE Certified.
Additional benefits include:
Increased productivity. NATE-certified technicians have the education and work experience to get the job done right the first time.
Fewer warranty returns. They have proven ability to correctly install and service HVACR systems.
Client savings. With correct installations, utilities and consumers save energy and money when operating at peak efficiency.
More referrals. With higher quality of work, NATE-certified technicians have better reputations, and people want to work with them.
For an HVAC company, NATE Certification makes good business sense. See our post on what happens when technicians do a poor job of HVAC Installation to further see the value that NATE Certification provides.
BPI Certification vs. NATE Certification
As you can see, there is a slight crossover of knowledge between these two HVAC certification programs.
BPI Certification uses HVAC knowledge and troubleshooting as a puzzle piece to solving a bigger home energy efficiency issue, whereas NATE Certification focuses exclusively on the technical installation skills and servicing of HVACR systems.
It's possible for an HVACR professional to earn both certifications. In fact, that would be a very strong skill set. If you're looking to become a true energy efficiency expert, you can pursue BPI Certification AND NATE Certification. It doesn't have to be a question of BPI vs. NATE Certification after all. Both certifications are nationally recognized and will provide you with the tools to diagnose health and safety issues in the home.