As an HVAC professional, are you not sure whether you should take HVAC training in the form of BPI vs. NATE Certification? Let us briefly explain the similarities and differences between these two certifications, so you can get the specialized training you seek and also enhance your career.
BPI Certification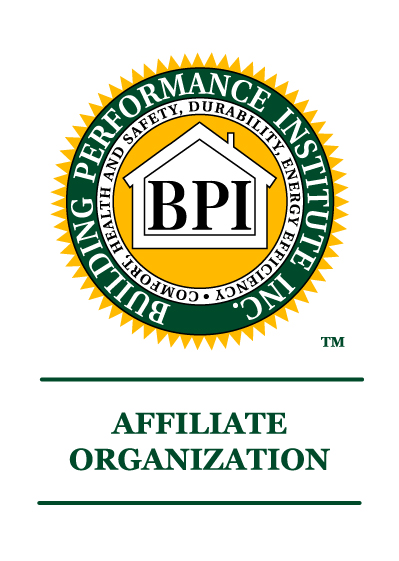 Most building professionals earn a BPI Certification so they can become certified home energy auditors. Students who enroll in the BPI Building Analyst and BPI Envelope Professional courses with Everblue learn how to perform comprehensive audit inspections with tasks that include, but are not limited to, inspecting the interior and exterior of the home for moisture issues and opportunities for heat loss, performing blower door analysis with a manometer, detecting gas leaks and presence of carbon monoxide, and testing combustion appliances for health and safety.
At the end of the day, individuals who achieve BPI Certification are competent in solving the heating, cooling, and air leakage problems that are driving high energy costs in residential homes. BPI Certified energy auditors conduct a variety of tests throughout the home, in order to diagnose potential indoor air quality issues, determine recommendations, and verify that the issues have been fixed.
We see students from all backgrounds attending the training to become BPI Certified. This is due, in large part, to the fact that the Building Performance Institute's approach to residential energy efficiency is to first understand that the house functions as a system; an energy auditor should not diagnose and fix one problem in the home without considering how that solution could create a new problem somewhere else in the house. BPI Certified energy auditors, therefore, must be trained to perform diagnostic and retrofit work on multiple areas in the home. The following skill set is highly transferable to individuals working in the weatherization, insulation, heating and air conditioning, home construction, home inspection, air quality abatement, design, and engineering industries.
NATE Certification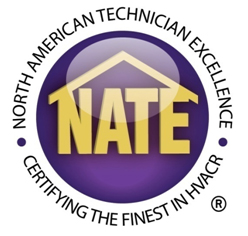 Individuals who pursue this certification typically have a strong background and interest in heating and air conditioning systems. NATE is an HVAC certification, and Everblue's HVAC training course provides students an opportunity to learn how HVAC systems work, inside and out. NATE is the only third-party, independent certifying body for HVAC professionals, so the certification is highly regarded for those who have it.
Although BPI certification places a strong emphasis on combustion safety for gas appliances, Everblue's NATE training courses go into more detail. Everblue's NATE training courses include HVAC-specific knowledge, including equipment safety, heat transfer, electrical systems, system installation, system repair, service maintenance, state and local regulations, design considerations, and communication skills.
Due to the specialized knowledge needed for NATE Certification, HVAC installers, refrigeration technicians, maintenance technicians, superintendents, appliance technicians, pipefitters, service managers, and other HVAC-related occupations are encouraged to enroll in this training.
As you can see, there is a slight crossover of material in these two courses. If you're looking to become a true energy efficiency expert, you can enroll in both a BPI training course AND an HVAC training course! It doesn't have to be a question of BPI vs. NATE Certification after all. Both certifications are nationally recognized and will provide you with the tools to diagnose health and safety issues in the home.