Individuals who plan to start a home performance company will need blower door, duct blaster, and manometer equipment at a minimum to offer a home energy auditing service and/or to meet building code requirements. Though we only offer energy auditor training, we have partnered with Retrotec to include a blower door equipment discount to our students!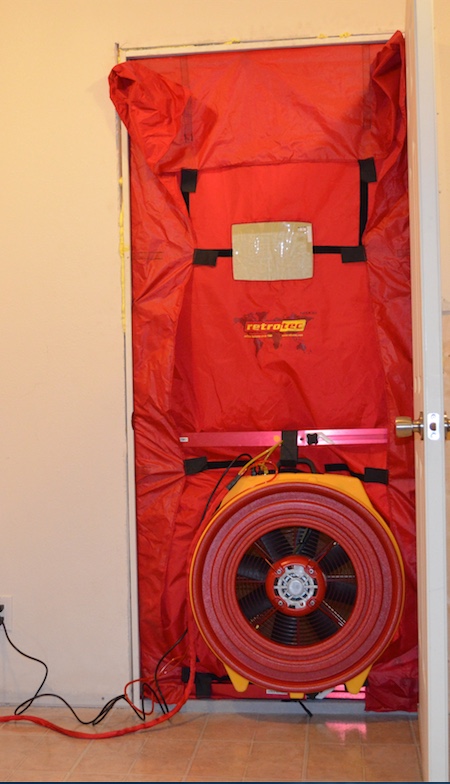 If your goals fall within either bucket, but you're not sure how to get started, give us a call at (800) 460-2575. We'll help provide guidance on whether you should enroll in BPI training or RESNET HERS Rater training.
Participants in both courses will learn fundamental principles related to building science, combustion safety, and air infiltration. During both courses, participants will be given the opportunity to set up and operate blower door and duct blaster equipment.
Newly certified energy auditors then go on to either work for an established home performance company (that has energy auditing equipment available to use) OR start their own home performance company (and therefore need to buy their own equipment).
Everblue and Retrotec's Energy Auditing Equipment Partnership
Everblue has been offering BPI training and RESNET HERS Rater training for close to 10 years. Our course participants come from a variety of backgrounds, including HVAC, insulation, home inspections, lighting, and general contracting. Other than the desire for professional development and marketability, one shared need among all of our students is access to high-quality, affordable energy auditing equipment.
We have partnered with Retrotec, a leading manufacturer of blower door and duct blaster equipment, to offer a 14% discount to course participants who need energy auditing equipment. Retrotec has been manufacturing blower door and duct testing equipment for over 30 years. During this time, Retrotec has been a trailblazer for integrating digital technology into traditional building diagnostics.
For example, some of Retrotec's recent accomplishments include:
2013 – Retrotec released the first Touch Screen WiFi gauge.
2015 – Retrotec redefined the market when it programmed its DM32 to control every manufacturer's test devices. During 2015, Retrotec also achieved the internationally recognized ISO 17025 accreditation for both pressure and flow, allowing calibrations performed by Retrotec to be accepted by every government and industry organization, body, and standard.
2016 – Retrotec released rCloud, which is the only automated testing app that geolocates test location, automatically performs blower door or duct tests to common standards, and creates secure compliance reports that can be shared immediately and viewed from anywhere.
How to Get the Blower Door Equipment Discount
To qualify for the Retrotec equipment discount, you must enroll in a BPI training course or a RESNET HERS Rater training course with Everblue.
After the training has concluded, Everblue staff will send out a unique registration form to all participants with the reduced rates for equipment.
If you have any questions about becoming a certified home energy auditor or using blower door testing equipment, give us a call at (800) 460-2575.