As you're researching the energy auditor job outlook, you're probably asking yourself, "Where is the best place to be an energy auditor?" The answer is, anywhere in the country is a great place to be an energy auditor, but the entire Northeast, upper mid-west, and the West Coast are the BEST places. Here are the factors that make those locations, in particular, so great:
1 – Extreme Climate. Comfort is actually the number one reason that homeowners call an energy auditor. In fact, most of what we teach about making a home more energy efficient is directly related to the heating and cooling of a home.
2 – High Utility Costs. How high does a homeowner's energy bill have to be before they start thinking about getting an energy audit? My experience is at least $400/month. In California, which leads the nation in electricity costs, $400/month is easy to surpass with its nearly 32 cents/kwh. In New York, heating a home with heating oil can run a homeowner $700/month. Cutting that 10% pays for a premium cable package. Compare these prices to Georgia at 8 cents/kwh where the average electric bill is probably closer to $100/month. 10% in Georgia is 2.5 lattes at Starbucks – doesn't exactly make a homeowner jump off the couch to call an energy auditor.
3 – Old Housing Stock. In general, older homes are horribly inefficient. The insulation is old (if there is even any insulation), there have likely been many additions and modifications (which incur breaks in the home's envelope), and energy-efficient building practices have evolved significantly in the last 30 years. Compare the average age of a house in New Jersey at over 30 years old to homes in the southeast where the average age is 10 years old – which area can make the most improvement on energy efficiency?
4 – Progressive Building Codes. In states that have adopted the 2012 (or later) International Energy Conservation Code, blower door and duct leakage testing is required on all new construction homes. Since energy auditors are trained on blower door and duct testing, this creates the perfect conditions for a certified home energy auditor to advertise a specific in-demand service.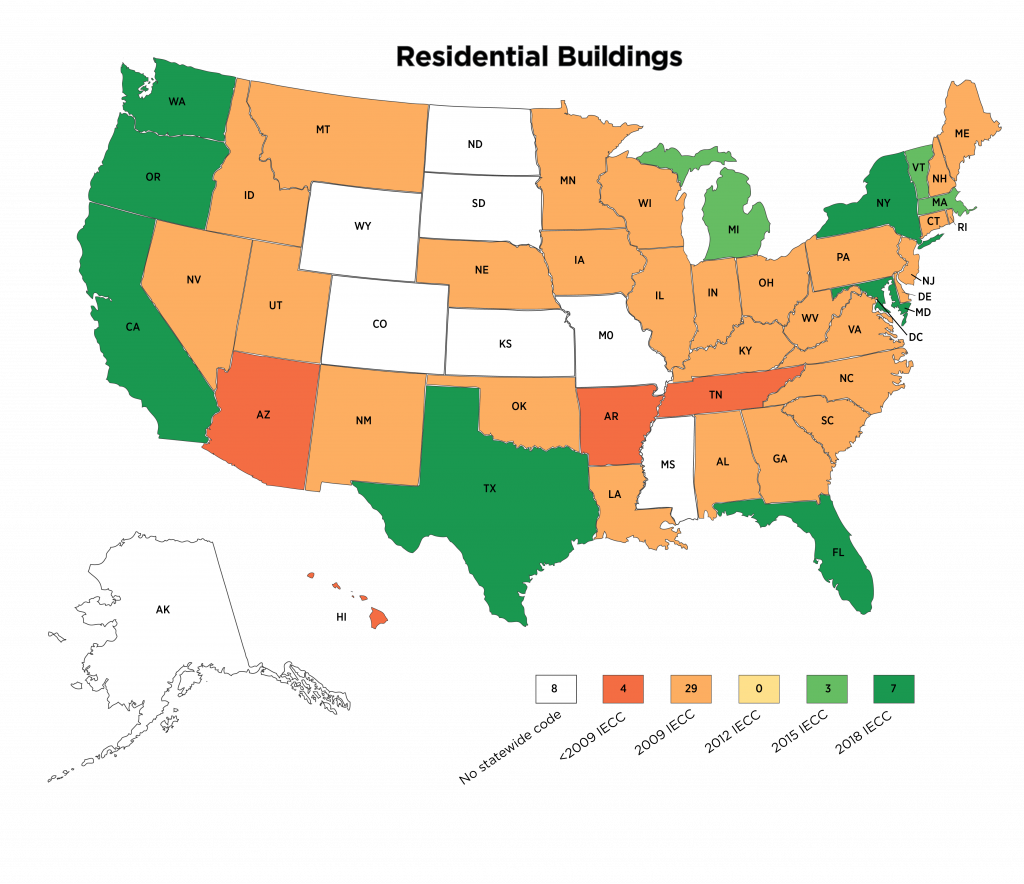 5 – State Incentive Programs. One of the challenges for energy auditors is the time it takes to do sales, marketing, and education of the homeowner. That effort can eat up both your time and profit. In New Jersey, the state's Clean Energy Program advertises energy efficiency and has a toll-free hot line for homeowners to call for an energy audit they they then farm out to private BPI Certified energy auditors. That's a great way to encourage small business energy auditors.
So which states are the best? New Jersey, California, Oregon, and Massachusetts.
So what about the South? Well, you can be an energy auditor in the Carolinas or Georgia, but you'll most likely be a multi-tasker such as an insulator, handyman, home inspector, etc. In the Southeast, utility costs per kwh or BTU are the lowest in the country, and the weather is relatively mild. So unless someone has a real comfort problem (think August in Charleston or Atlanta), homeowners aren't likely to call an energy auditor. This doesn't mean that energy auditing isn't a great skill set, it just means that your employment of the energy efficiency skills will be different. In Charlotte, energy auditing services can differentiate your HVAC company or your handyman business, but you'll likely find it tough as a truly independent energy auditor.
If the energy auditor job outlook sounds appealing to you, our BPI Building Analyst Training is a great first step.