The University Office of Sustainability is responsible for developing and implementing strategies to integrate sustainability principles into the operational functions of the university. Staff in this department communicate, inform, and promote sustainability principles and programs throughout the university and also educate faculty, staff, and students. In a way, college sustainability staff occupy a similar role as facility managers in buildings; thus, LEED for college administrators is not to be ignored.
Often with a background as an architect, the Director of Sustainability at a university essentially furthers efforts to meet the goals of a university's sustainability commitments by measuring, assessing, and continually improving campus sustainability efforts.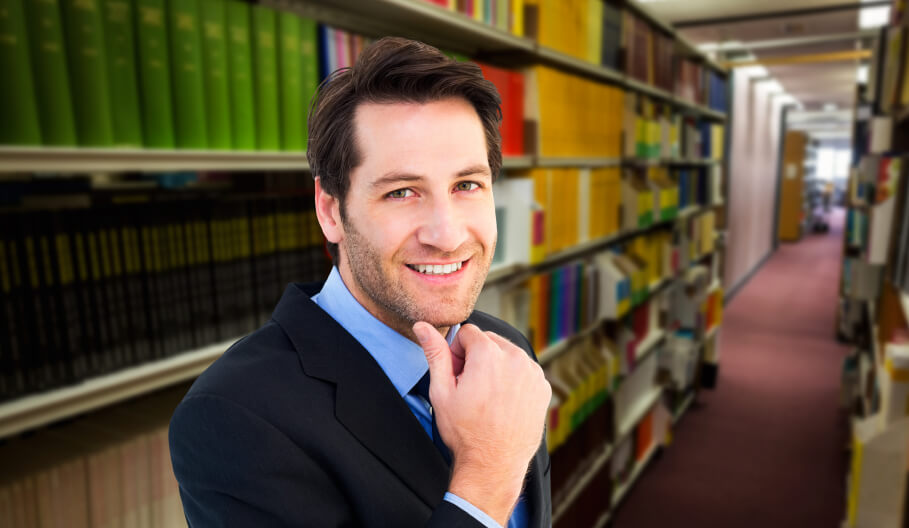 LEED Certification in Academic Settings
LEED is directly built into the two largest sustainability initiatives in the higher education community:
The American College & University Presidents Climate Commitment (ACUPCC) requires signatories to initiate two of seven listed tangible actions to reduce greenhouse gases. One of these options is instituting a campus green building policy that requires a LEED Silver certification for new construction and major renovations.
The Sustainability Tracking Assessment & Rating System (STARS) developed by the Association for the Advancement of Sustainability in Higher Education (AASHE) awards points in three credit areas for the use of LEED for New Construction & Major Renovation, LEED for Existing Buildings: Operations & Maintenance, and LEED for Commercial Interiors.
LEED, or Leadership in Energy and Environmental Design, is a rating system for sustainably constructed, energy-efficient buildings. The LEED standards include a series of recommended "green" strategies that span the design, construction, and operations stages. For a structure to earn a LEED Certification label (Certified, Silver, Gold, or Platinum), the building must incorporate a variety of these strategies, earning points along the way. The higher the number of points, the higher the LEED Certification label.
The LEED Rating System was designed with multiple building types in mind; therefore, a brand new construction project would align its process with the LEED for New Construction Rating System, while an existing building seeking renovations would align its process with the LEED for Existing Buildings Rating System.
The LEED for New Construction rating system is the appropriate certification system for new building construction on college and university campuses.
The LEED for Existing Buildings: Operations & Maintenance rating system can be applied to single or multiple existing buildings with shared operating systems.
In the case of a project pursuing certification for one building at a time, LEED for Existing Buildings: Operations & Maintenance will apply to that building's operations only. More likely, a campus project will be pursuing certification for more than one building at a time. In this case, there are a number of credits within LEED for Existing Buildings: Operations & Maintenance that can be applied to multiple buildings at the same time.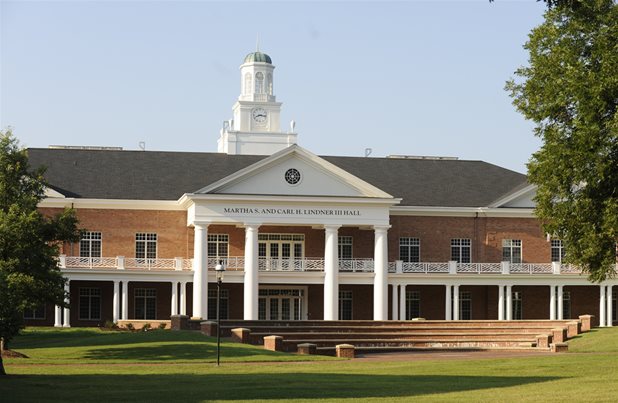 How Do College Sustainability Staff Use LEED?
There are a number of reasons why colleges and universities employ sustainability strategies, such as LEED Certification, on campus. As with many green construction projects, the benefits include:
Reducing operating costs
Reducing energy use
Reducing water use
Reducing CO2 emissions
Creating a healthy learning environment
Promoting environmental stewardship to students
Promoting a more marketable and eco-conscious view of the university
Enjoying tax relief from the federal or state government
According to the U.S. Green Building Council (USGBC), with an upfront investment of 2% in green building design, the resulting life savings is 20% of the total construction costs. With many universities lacking funding, this kind of savings could dramatically help the yearly budget.
Studies have also shown that green building has proven to make occupants more productive and healthy. Lighting, which is one of the main features in green buildings, is a key to increased productivity.
The following methods are becoming more prevalent on campuses across the nation. Because of the large scale of college campuses, the impact of these methods are truly praised for energy savings and enhanced occupants' comfort:
green roofs
low VOC paints
compact fluorescent bulbs
using recycled content
buying and using local materials
tree preservation and relocation
Low-flow plumbing fixtures
alternative transportation
As you can see, staff from the Office of Sustainability would most likely apply LEED concepts in the areas of Materials & Resources and Sustainable Sites.
Which LEED Credential Does a College Sustainability Officer Need?
Those working in an Office of Sustainability at a college or university should earn the LEED Green Associate designation at a minimum. This entry-level credential demonstrates a broad understanding of sustainability principles and the LEED Certification process.
The Director of Sustainability in such a department would be wise to advance to a LEED AP with Specialty credential – likely Building Design and Construction (BD+C) or Operations and Maintenance (O+M). These individuals should earn the higher designation to demonstrate leadership and enhanced knowledge of the LEED Certification process. Again, given one's professional background prior to university service, a Director of Sustainability will likely play a key role in the LEED Certification projects on campus. It's important that he/she understand the intricacies of the LEED rating system in question and have the knowledge to identify the college's needs. With a LEED credential in tow, a Director of Sustainability will know which strategies to use to reach the college or university's goals.
To learn more about how YOU can gain LEED knowledge, give us a call at (800) 460-2575 or enroll in our popular LEED Green Associate Exam Prep course.
Second image courtesy of Elon University: Lindner Hall, a LEED Gold-certified building on campus