Architectural Lighting Design – a field within architecture, interior design, and electrical engineering that is concerned with the design of lighting systems, including natural light, electric light, or both, to serve human needs.
The design process takes into account: the kind of human activity for which lighting is to be provided, the amount of light required, the color of the light as it may affect the views of particular objects and the environment as a whole, the distribution of light within the space to be lighted (whether indoor or outdoor), and the effect of the lightened system itself on the user.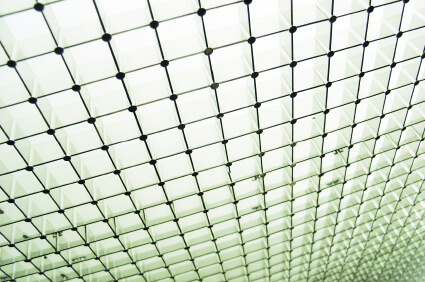 LEED Certification & Lighting Design
LEED stands for Leadership in Energy and Environmental Design and is a rating system for structures that were designed, built, and operated with energy efficiency in mind.
The LEED Rating System is comprised of categories, such as Water Efficiency and Materials & Sources. These categories offer a holistic approach to green building. Within each category, there are a series of LEED credits that identify specific actions or features that would lead to greater energy savings. Each LEED credit is worth a point value toward the LEED Certification of the project, and ultimately the LEED Certification label of the building – Certified, Silver, Gold, or Platinum – is based on the number of points earned.
So the question is, can lighting play a role in a building's energy efficiency? Yes, lighting design can yield great energy savings.
Sustainable lighting goes beyond just choosing and incorporating LED light bulbs; we must also take into account lighting system design intent. Design intent is the difference of simply saving energy but also improving occupant satisfaction. Good lighting design involves proper daylighting design and outside views for the people using the building.
Although daylight doesn't sound like a quality that is directly related to electrical lighting, it can affect the electrical lighting design. For example, Electrical Contractor Magazine notes that increasing daylight may lead to the installation of high-reflectance ceiling tiles. Ensuring views for open office occupants may require lower partitions, which can also affect the lighting design.
Good lighting design creates a balance between function and artistry, while maintaining an energy-efficient and cost-effective design. Lighting design services include: interior lighting plans, exterior lighting plans, lighting control system design, lighting fixture selections, LEED light pollution analysis, LEED lighting controllability analysis, and energy code compliance documentation.
Lighting design is important to LEED Certification projects for two main reasons:
reducing the negative environmental effects associated with excessive energy usage
offering solutions for occupants that encourage greater satisfaction and productivity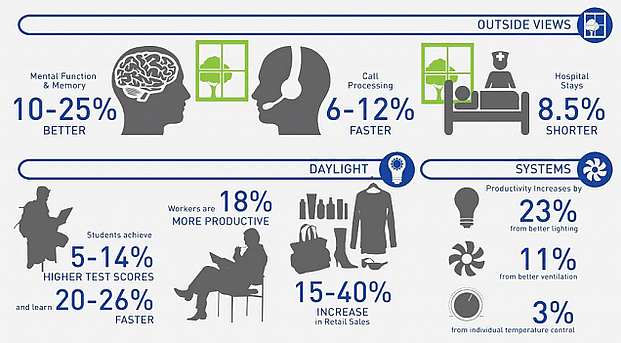 Lutron Electronics, a leading designer and manufacturer of energy-saving lighting controls and light control systems, notes that lighting controls can conserve 60% or more in lighting energy and 20% or more in HVAC energy. These savings can be accomplished through the use of occupancy sensors and astronomical timeclock scheduling, among other strategies.
With regard to occupant wellbeing, a lighting designer may plan to use lighting system controls, controllable window treatments, and daylight harvesting to improve comfort.
Specifically, lighting designers can contribute to LEED Certification projects by achieving the following credits:
Sustainable Sites – Light Pollution Reduction
Energy & Atmosphere – Optimize Energy Performance
Energy & Atmosphere – Advanced Energy Metering
Energy & Atmosphere – Demand Response
Indoor Environmental Quality – Interior Lighting
Indoor Environmental Quality – Daylight
The LEED v4 standards, which replaced LEED v3 in 2014, revised and overhauled some of the credits pertaining to lighting. Specifically, the LEED v4 standards now offer multiple paths to LEED credit compliance and are based on industry standards (as opposed to a standard particular to LEED).
How Do Lighting Designers Contribute to LEED Certification?
Lighting designers play a key role. They must consider the type of lighting fixture (LED, CFL, etc.) and identify strategies for daylighting and lighting controls that satisfy LEED Certification requirements and other code and standards requirements. They must also factor in lifecycle costs, safety and security, and maintenance and warranty issues.
Within the Energy & Atmosphere credit category, there is a required prerequisite called Fundamental Commissioning and Verification. This prerequisite mandates the completion of an owner's product requirements document, or OPR. The OPR details how the building owner envisions the LEED project to be designed and built. It is imperative that a lighting designer review the OPR and meet the listed requirements, such as goals, budget, schedule, codes, return on investment, lifecycle costs, safety, and warranty.
Consulting-Specifying Engineer Magazine offers an example of lighting goals for a commercial office building from a sample OPR:
Lighting design including energy efficiency and controls shall conform to ASHRAE Standard 90.1-2010.
Maximize daylighting to all employees. Use daylighting controls and light switches for all private offices.
Use LED lighting.
Meet or exceed the recommended lighting levels in the Illuminating Engineering Society Lighting Handbook based upon people 25 to 65 yr old.
Use 3,500 K color temperature for all lighting.
Minimum of 80 color rendering index (CRI) for all lamps and light sources.
Provide night lighting at all entrance doors to the building.
Project is targeting LEED-NC v3 Silver certification at a minimum.
The Fundamental Commissioning prerequisite also requires a Basis of Design (BOD), which describes the technical approach to meet the OPR requirements. The BOD lists who is responsible for each component of the design; the lighting designer would likely be listed as the responsible party for the coordination and design of the lighting systems.
A lighting designer must be knowledgeable about code requirements to know whether he/she can satisfy the OPR requirements. It may take several conversations with the building owner to understand his intentions and previous experience with certain requirements listed on the OPR. The lighting designer must balance the the goals of the building owner, the requirements of the building code, and the LEED Certification requirements.
Near the end of the LEED Certification project, the lighting designer should specify an operations and maintenance manual for the building owner. The lighting designer will review the O&M manual to ensure the correct lighting fixtures, controls, etc. are included.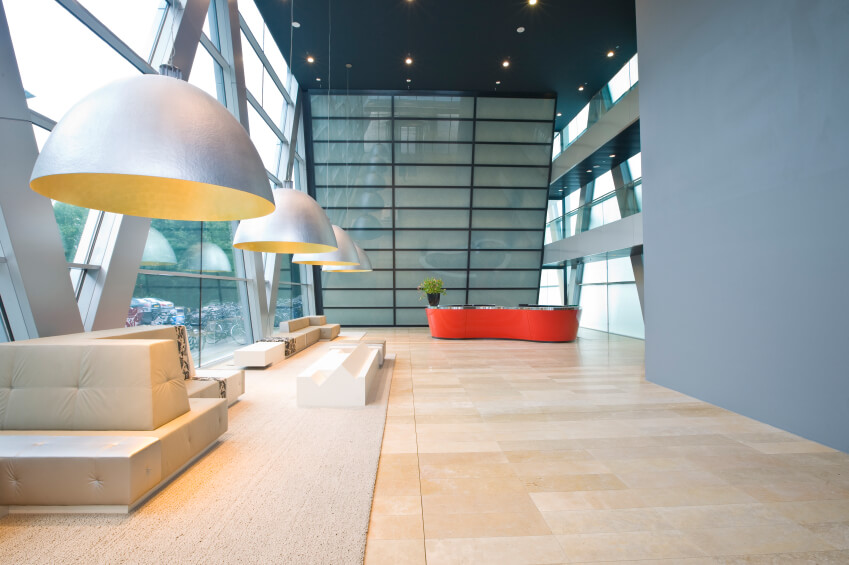 Which LEED Credential Does a Lighting Designer Need?
All professionals interested in earning a LEED credential must first pass the LEED Green Associate exam. This designation represents a broad understanding of the LEED Certification process and the LEED credit requirements and thresholds listed therein.
With LEED's explosive growth in the commercial building sector, it seems reasonable that a lighting designer working in such an environment would want to understand the overarching goals and requirements. Earning the LEED Green Associate designation can be a marketable tool for standing out and aligning your services with those needed for a LEED Certification project.
After passing the LEED Green Associate exam, a lighting designer may choose to upgrade to a LEED AP with a Specialty. Most likely, a lighting designer would opt for the LEED AP Building Design & Construction (BD+C) designation.
To learn more about how YOU can gain LEED knowledge, give us a call at (800) 460-2575 or enroll in our popular LEED Green Associate Exam Prep course.
Lighting graphic courtesy of Extra Ordinary Lighting LLC