There's a natural correlation between LEED's mission and the work of landscape architects. The latter has an innate interest in respecting the natural systems of a site while also optimizing the human experience. LEED Certification standards echo that mentality and support an enhanced human experience as well.
If you want to learn more about LEED, visit our New to LEED? Start Here! section.
Landscape architecture – the design of outdoor public areas, landmarks, and structures to achieve environmental, social-behavioral, or aesthetic outcomes. It involves the systematic investigation of the natural elements of a site, such as the climate, soil, drainage, vegetation, and slope of the land. Landscape architects also assess existing buildings, roads, walkways, and utilities to determine what improvements are necessary. At all stages, they evaluate the project's impact on the local ecosystem.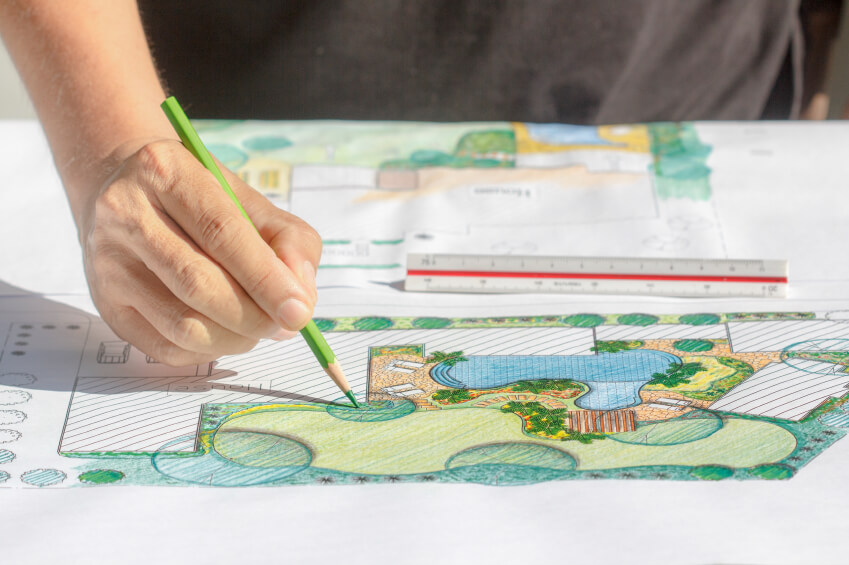 LEED Certification & Landscape Architecture
Landscape architects are trained to think about landscapes as systems. The flow of water, the relationship to the greater watershed, and the interplay of light and local climate effects are all critical aspects of a site's context.
The Leadership in Energy and Environmental Design (LEED) standards are designed in much the same way. The LEED standards offer guidance on how to design, build, or maintain an energy-efficient building or home. In order for a building or home to earn a LEED Certification rating (Certified, Silver, Gold, or Platinum), the space must embody a series of recommended "green" characteristics or strategies. Those efforts are best described as LEED credits, and these credits comprise a number of categories.
Many of the LEED credit categories align with the interests of landscape architects and offer a comprehensive view of a given project scope.
Some of the LEED categories that align best with landscape architects include:
Location and Transportation
Sustainable Sites
Water Efficiency
Landscape architects were doing sustainable work long before it became a popular concept. Much of their work centers on best practices driven by ecologically sound principles for vegetation, stormwater, material use, and microclimate effects.
How Do Landscape Architects Use LEED?
Because landscape design and maintenance are factored into the scoring system used for LEED certification, landscape architects can marry their knowledge with a LEED credential and add value to LEED project teams. Their efforts can prove valuable for LEED BD+C (New Construction) building projects as well as LEED EB (Operations and Maintenance) projects.
Landscape architects are frequently part of the design team for a LEED project, collaborating with clients, architects, and contractors. When a landscape architect holds a LEED credential, he/she is able to participate in the design process to support and encourage design integration as necessitated by the LEED standards. By also having knowledge of the LEED certification process, an accredited landscape architect can assist with LEED documentation activities.
Specifically, some of the ways in which landscape architects use LEED knowledge to earn points on LEED projects include:
Designing green roofs
Figuring out grading plans
Practicing xeriscaping
Using local plants that require less water
Planning drainage channels to diffuse rainwater
Recommending mulching projects
Interestingly, most people view landscape architecture as an afterthought. They think landscape architects simply decorate a site with trees and plants. Instead, landscape architects prefer to enter the scene in the beginning so that design considerations can be properly determined and budgeted. By joining a project in its beginning stages, landscape architects can collaborate with engineers and offer creative design ideas and services.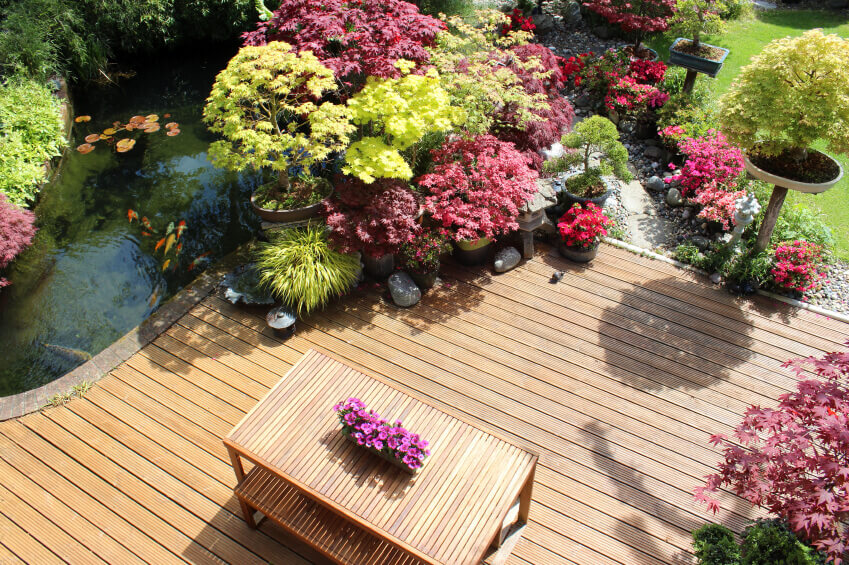 Which LEED Credential Does a Landscape Architect Need?
First, it should be noted that all LEED candidates must pass the LEED Green Associate exam, regardless of education, occupation, or experience. It is the first step for everyone.
After passing the LEED Green Associate exam, a landscape architect may choose to advance to the LEED AP Building Design + Construction (BD+C) specialty or the LEED AP Operations + Maintenance (O+M) specialty. As you can imagine, these specialties dive deeper into the LEED Rating System and offer specific recommendations in line with a landscape architect's interests and job responsibilities.
Not to mention, a landscape architect with a LEED AP Specialty designation can add an extra point to any LEED projects within the same rating system simply by participating. For example, a landscape architect with a LEED AP O+M credential can add one point to a project seeking LEED O+M Certification due to their qualified contributions. Given that LEED Certification is based on the number of points a project earns, this extra point is an easy and convenient benefit to having a LEED AP on the team.
To learn more about how YOU can gain LEED knowledge, give us a call at (800) 460-2575 or enroll in our popular LEED Green Associate Exam Prep course.