Environmental engineers help minimize and manage waste and pollution, protecting the air, water, soil, and ourselves from harmful chemicals. LEED for environmental engineers is such a great fit because their primary interests, indoor air quality and waste management, align with many of the LEED certification requirements.
If you want to learn more about LEED, visit our New to LEED? Start Here! section.
Environmental engineering – is a branch of engineering concerned with protecting people from adverse environmental effects, such as pollution, while also improving environmental quality. Environmental engineers work to improve recycling, waste disposal, public health, and water and air pollution. These professionals are dedicated to protecting human health and improving environmental conditions.
Environmental engineers may go by a number of names. Among all the options, the most common titles are Air Quality Environmental Engineer, Environmental Remediation Engineer, or Air Pollution Control Engineer.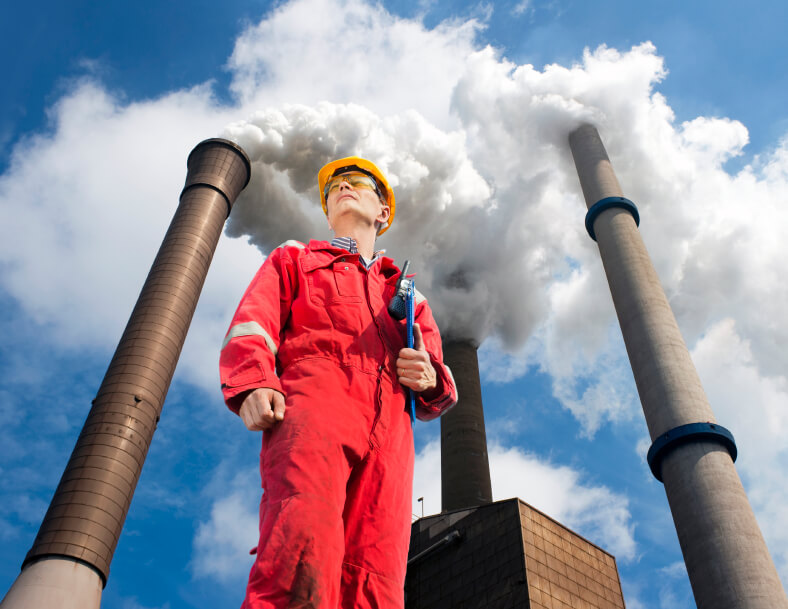 LEED Certification & Environmental Engineering
LEED stands for Leadership in Energy and Environmental Design. The LEED standards offer guidance on how to build, design, or maintain a healthy and energy-efficient building or home. In order for a building or home to earn a LEED Certification rating (Certified, Silver, Gold, or Platinum), the structure must mirror a series of recommended "green" characteristics or strategies. These techniques are known as LEED credits, and these credits make up a number of categories.
Some of the LEED categories that align best with environmental engineering include:
Materials & Resources
Water Efficiency
Energy & Atmosphere
Indoor Environmental Quality
Because the LEED certification requirements revolve around public health and environmental performance, there is a strong correlation between the work that environmental engineers do in their daily responsibilities and the work needed to earn a LEED certification label. Therefore, environmental engineers with a LEED credential will be extremely valuable to LEED project teams who need to meet specific requirements in the above LEED credit categories. A knowledgeable environmental engineer will be able to efficiently and competently breeze through the necessary strategies to earn points on a LEED project.
How to Use LEED?
Because the interests of an environmental engineer are already factored into the scoring system used for LEED certification, environmental engineers can marry their work with a LEED credential and add value to LEED project teams. Their efforts can prove valuable for LEED BD+C (New Construction) building projects as well as LEED EB (Operations and Maintenance) projects.
Specifically, some of the ways in which environmental engineers can contribute to LEED projects include:
Assisting with designs that minimize and control the entry of pollutants
Performing diagnostic tests that measure outdoor air intakes
Designing programs to separate and recycle solid waste
Navigating environmental regulations and funding sources
Designing and constructing systems that purify water
Inspecting the environmental impact of a building site
Due to the range of knowledge that environmental engineers have, there is flexibility with this line of work in regard to LEED certification projects. When working on a LEED project, an environmental engineer may spend his/her time in an office planning designs or working onsite performing inspections.
An important role on any building project is to ensure systematic implementation and review of customized environmental and safety actions. Environmental engineers with LEED knowledge hold a natural leadership position in this regard and may also be responsible for communicating with a variety of technical and non-technical stakeholders on unique project specifications.
At the end of the day, it's less about "what can LEED do for me?" and more about positioning one's skill set as a LEED-accredited environmental engineer to meet demand. With LEED being the most popular green building certification program in the world, there is great demand for environmental engineers with LEED knowledge to contribute to projects. Thus, earning a LEED designation will make you more qualified to work on LEED projects.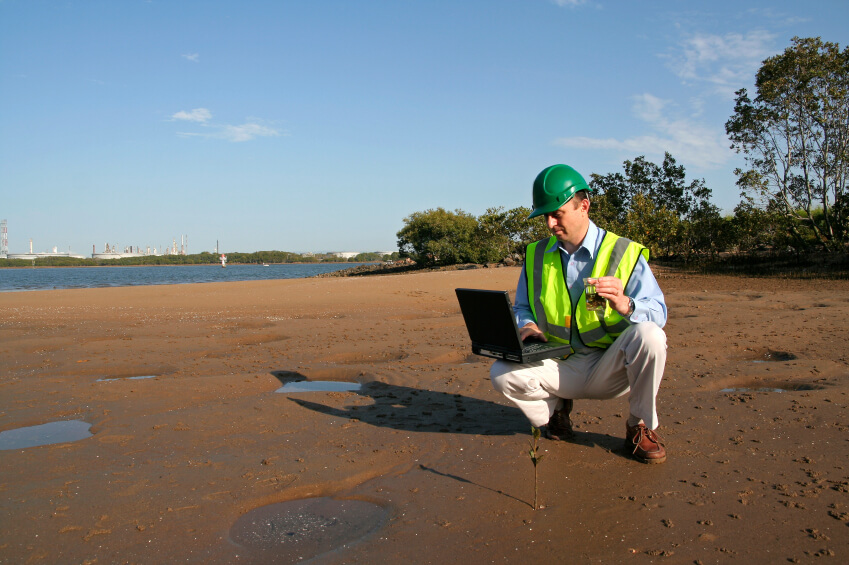 Which LEED Credential Does an Environmental Engineer Need?
The first step for all LEED candidates is to pass the LEED Green Associate exam. Regardless of education, occupation, experience, or responsibilities, everyone must start at the LEED Green Associate level.
After passing the LEED Green Associate exam, an environmental engineer may choose to advance to any of these advanced LEED AP specialties: Building Design and Construction (BD+C), Interior Design and Construction (ID+C), or Operations and Maintenance (O+M). Given the intrinsic leadership qualities present in environmental engineers and their roles, it makes sense to upgrade to the LEED AP Specialty level and further demonstrate leadership on LEED projects.
Not to mention, LEED AP Specialty credential holders can add one extra point to the LEED projects on their specialty track simply by being a knowledgeable leader on the project. Anyone can contribute to a LEED project, but only a LEED AP with a Specialty can count their expertise in the way of a point. Because the LEED certification labels are delegated according to points earned, this extra point is a stealthy way to tip the scales to a higher certification!
To learn more about how YOU can gain LEED knowledge, give us a call at (800) 460-2575 or enroll in our popular LEED Green Associate Exam Prep course.