Of all the individuals actively moving around a building, commercial janitorial staff are among the very few that are intimately aware of energy waste and overuse throughout a building. These individuals have key insight that many others could only estimate. Being that commercial cleaning crews are the eyes and ears of a building, they play an influential role in a building's pursuit of LEED Certification. Many people fail to realize the importance of LEED for Commercial Cleaners.
If you want to learn more about LEED, visit our New to LEED? Start Here! section.
Commercial Cleaning – the line of work whereby a company earns an income by being contracted by individuals, business, or corporations to carry out cleaning jobs in a variety of premises. Commercial office cleaning companies use a wide variety of cleaning methods, chemicals, and equipment to facilitate and expedite the cleaning process. The scope of work may include all internal, general, and routine cleaning as well as external cleaning, litter picking, and removal of graffiti.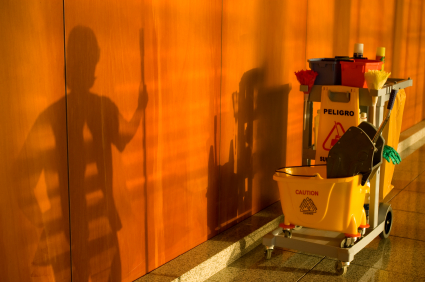 LEED Certification & Facility Operations
LEED Certification is a label for a building that has been designed, constructed, and maintained using a series of recommended strategies that lead to optimum energy efficiency and sustainability.
Behind a building's LEED Certification label, there is a team of professionals who have worked together to contribute valuable insight and effort. It's wise for commercial janitorial staff to understand LEED and sustainability concepts so that they can best support the instructions provided to them by the facility owner or operations manager.
It's important that janitorial staff understand their role in building management and operations maintenance. Evidence of their daily tasks appear on utility bills and water bills, which factor into a building's pursuit of LEED Certification.
Meeting the LEED requirements is a major concern for designers, builders, and administrators of commercial buildings, so it becomes a marketable feature for a commercial janitorial company to have at least one LEED accredited professional on staff to help relieve some of the responsibilities.
Earning a LEED credential will not only benefit a building's pursuit of LEED Certification, but it helps janitorial staff feel an extra sense of purpose and empowerment. Studies have shown that LEED-certified buildings are often healthier for their occupants, so commercial cleaning crews reap the benefit of seeing their actions result in healthier and more productive spaces for those inside.
How Do Commercial Cleaners Contribute to LEED Certification?
Commercial cleaning companies generally add value to building projects pursuing a LEED Certification in Existing Buildings: Operations and Maintenance. This certification path, or rating system, aims to improve efficiency and reduce environmental impact in existing buildings.
Recycling, water conservation, waste reduction, and green cleaning are some of the ways in which commercial janitorial staff contribute to a building's operations and efficiency.
With regard to the LEED credit categories, commercial cleaning companies can offer support in the following areas:
Indoor Environmental Quality
Green Cleaning (required prerequisite)
Green Cleaning – Custodial Effectiveness Assessment
Green Cleaning – Products and Materials
Green Cleaning – Equipment
Materials and Resources
Ongoing Purchasing and Waste Policy (required prerequisite)
Facility Maintenance and Renovation Policy (required prerequisite)
Solid Waste Management – Ongoing
Solid Waste Management – Facility Maintenance and Renovation
According to Clean Solution LLC, the use of green cleaning products, techniques, practices, and equipment contribute up to a quarter of the credits needed to obtain a LEED O+M Platinum certification. Most of these cleaning and maintenance-related items are simple to implement and low cost.
Commercial cleaning companies would be wise to advertise their knowledge of LEED concepts. Given that LEED Certification is now so recognized, more and more building owners are hoping to earn the label for their properties. Building owners and LEED project teams don't have time to teach their cleaning crews on how to comply with the LEED Certification requirements, so they look to contract with knowledgeable companies who can be an asset.
It is entirely attractive to hire a commercial cleaning company with LEED expertise because staff members can not only perform the appropriate tasks with minimal guidance, but oftentimes, they can provide documentation to reflect how their techniques specifically contribute to LEED Certification.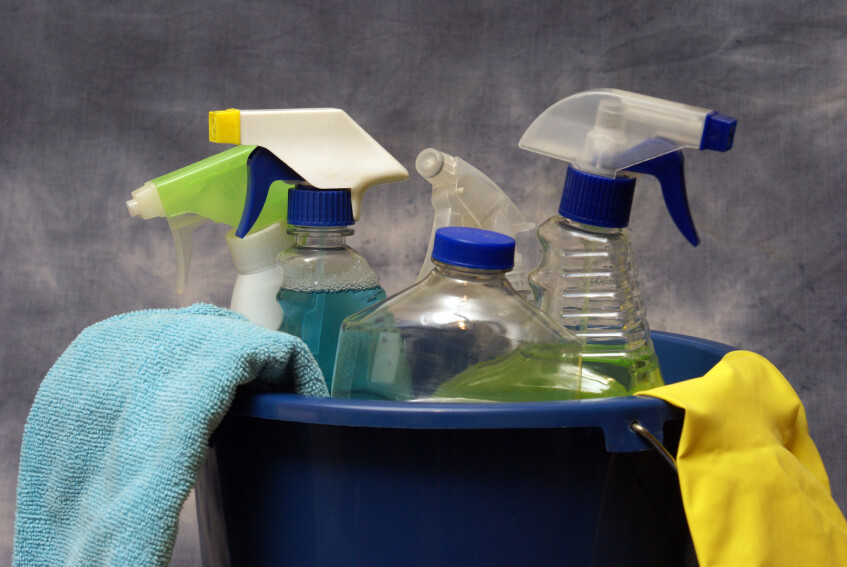 Which LEED Credential Does a Commercial Janitor Need?
The LEED Green Associate credential is the first step for anyone interested in learning about the LEED Certification process. This credential denotes a fundamental understanding of sustainability principles as well as the credit categories associated with a LEED project.
Given the impact that commercial janitorial staff have on LEED EB: Operations and Maintenance projects, at least one employee at such a company should advance to the LEED AP Operations and Maintenance specialty. This distinction shows understanding of LEED principles and a proficiency with meeting the intricate details and requirements within the LEED EB rating system.
To learn more about LEED for Commercial Cleaners, give us a call at (800) 460-2575 or enroll in our popular LEED Green Associate Exam Prep course.