The Building Performance Institute (BPI) has announced a new designation focused specifically on blower door and duct blaster concepts, called BPI IDL Certification.
BPI Infiltration and Duct Leakage, or BPI IDL, is a standalone certification that emphasizes proper handling of energy auditing equipment – and you heard it here first!
What is BPI IDL Certification?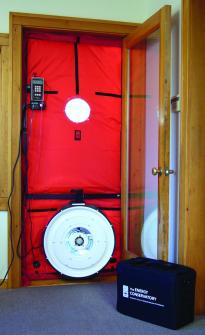 BPI IDL Certification is truly the entry-level skill set for someone looking to become an energy auditor. Not everyone needs to be a full-on BPI Building Analyst with the ability to diagnose and recommend energy efficiency issues in a home. There is a need within energy auditing businesses and HVAC companies to have practitioners go to homes and solely operate blower doors and duct blasters. BPI IDL Certification is a great way to learn how to operate these pieces of equipment and earn yourself a marketable designation!
The certification is meant for individuals who want to perform building air leakage and duct tightness testing on homes for energy code compliance or other performance standards. These types of occupations may include:
HVAC Technicians
Builders
Code Officials
BPI Energy Auditors/RESNET HERS Raters
Building/Home Inspectors
Insulators
How to Earn a BPI IDL Certification
What's great about BPI IDL training is that there isn't a big hurdle to jump. To get certified, you simply have to:
complete 2 hours of online training
complete 4 hours of hands-on field training with blower door and duct blaster equipment (provided by Everblue)
pass the field exam with a score of 85% or higher
We are offering BPI IDL training as a standalone course and as part of a new BPI Building Analyst and IDL Combo course. With the latter, you can work toward your BPI Building Analyst and BPI IDL Certifications in a 5-day training course! Depending on the kind of work you do (or want to get into), these two certifications can be very valuable.
Why You Should Pursue BPI IDL Certification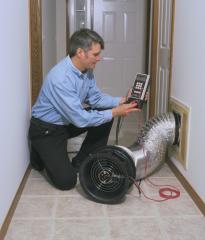 Although BPI Building Analyst contains knowledge about blower door already, no other BPI Certification (until now) has fully addressed duct blaster. This has been a highly sought-after skill set, and we're excited to see BPI filling that gap.
It's very possible that utility programs will start to name BPI IDL as a requirement to participate in their energy incentive programs. For example, one Florida utility had a need for a program that diagnosed and prevented leaky ductwork and unfortunately, there wasn't one. They ended up naming BPI Building Analyst as the requirement because it was the closest credential to their needs. Had BPI IDL been around at that time, the FL utility could have saved millions of dollars and energy!
Though not specifically listed in the state building code, BPI IDL Certification verifies that an individual can perform blower door and duct testing to the ASTM E1554-07 standard. Achieving this designation is one of the quickest and most affordable ways to meeting this requirement.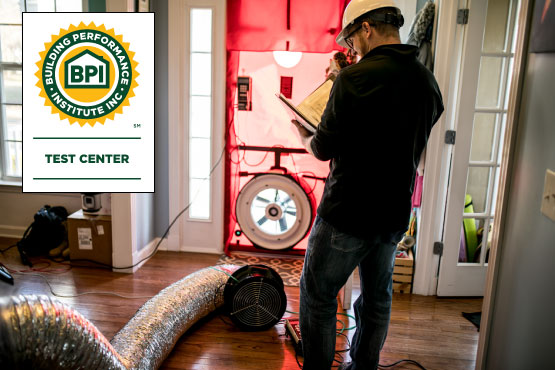 In addition to filling utility program needs, BPI Infiltration and Duct Leakage will be a valuable certification for a new energy auditor. This skill set is immediately employable, and we're excited to help our students hone their skills and earn a marketable designation that will help them reach their career goals.
Everblue's BPI IDL training is available now! Call us at (800) 460-2575 to learn more!