You may have heard that the Building Performance Institute (BPI) had updated its popular BPI Building Analyst standard in early February 2014. The new BPI Building Analyst, which has been dubbed "Building Analyst of the Future," provides a more thorough certification experience and truly addresses the needs and job responsibilities of real home energy auditors.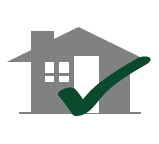 The updated standards provide the basis for ensuring that work is being performed according to a uniform set of guidelines and to ensure that candidates not only have the ability to do the right thing but to enforce that they do. When it comes to BPI Certification, we're talking about the health and safety of fellow man, so it's important that energy auditors follow the same set of procedures every time they're out on the job.
We just wanted to take a moment to highlight these changes. Let's get into it!
BPI Written Exam
Candidates will now be tested on…
Energy Modeling – theories behind why we model
Work Scope Development – theories behind why we develop work scopes and the types of information found on a work scope
BPI Field Exam
Candidates will…
NOT perform draft testing – only spillage
Follow ANSI Z223.1/NFPA® 54 for spillage testing
NOT compare the CAZ depressurization to any threshold values
Need to measure the flow of an exhaust fan
Need to demonstrate more of their skill abilities with the equipment (ie, blower door setup, measuring existing mechanical ventilation, spillage test) but not to a standard
NOT need to complete the BAS ventilation calculations
Instead follow ASHRAE 62.2-2013 for ventilation requirements as part of the new BPI-1200 standard
Need to demonstrate use of the pressure pan
NOT be allowed to perform simulation or "mock" tests
NOT be required to perform as many subjective discussion points during the exam; in fact, the requirements fit on only one page.
Enjoy a shorter field exam (however, time limit and passing score remain the same: 2 hours to complete the exam and 70% overall score with a minimum of 85% in the CAZ and CO sections)
BPI Recertification
Candidates will…
Need to verify their knowledge of energy modeling and work scope development either by earning 6 CEUs from specific training or by providing a signed letter on company letterhead documenting work experience in software modeling.
Ultimately, the changes to the BPI Building Analyst standard provide a more realistic and useful certification for home energy auditors. Now is the best time to explore this designation further and sharpen your skills! Visit Everblue's BPI Training page to get started.